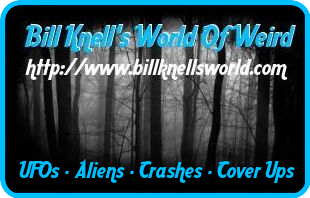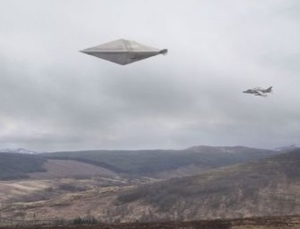 They Made Great Music and Saw UFOs
UFOs: How The Government Keeps Their Greatest Secret
My Hunt For The Florida Skunk Ape (from Outer Space?)
What Does The Bible Teach About Life On Other Worlds?
Bill Knell Responds To NASA's 2018 Statement About Mars
A Rat Exposes NASA's Fake Mars Photos
Jackie Gleason's UFO Encounter
Did Howard Hughes View a Crashed UFO?
Chinese Lanterns Blamed For UK UFO Sightings
Flushing Meadow Park UFOs and Zoo Animal Mutilations
Ufology: Truth is in The Eye of the Beholder
Walter Cronkite's UFO Encounter
Apollo Astronaut Mitchell Says Aliens Exist and...
Disturbing Secrets: Bill English and Blue book Report 13
UFO Encounters by Politicians and Celebrities
The Secret UFO Report Ordered By General MacArthur
The O'Hare Airport UFO Encounter
Blue Beam: The ET Invasion That Isn't
Winston Churchill Believed In Aliens and...
Milton Sprouse: The Roswell Interview
Airport Delays / Computer Glitches
Dr Wolf and The Gateway Treatment
Slovenia UFOs and the NATO Response
The Maury Island UFO Incident and The Air Force
Understanding The Alien Abduction Experience
The Press and Politicians Ignore New UFO Evidence
The Phoenix Lights: The Untold Story
French Police Connected Agency Releases UFO Report
The Needles UFO Crash: What Really Happened?
The First U.S. Air Force Included UFO Wreckage
Roswell: Walter Haut Speaks From The Grave
The East Meadow Pool UFO Incident
Eisenhower, Nixon, Rod Serling and UFOs


Bill Knell brings ALL THE IMPORTANT FACTS About The 2008-2009 Stephenville, Texas, UFO Encounters
Stephenville UFOs Create A Buzz and Worldwide Attention
Stephenville New Witness Shocker
Stephenville UFOs Buzz Bush Ranch FAA Confirms
Stephenville UFOs Violated Restricted Presidential Airspace
Another Amazing Connection To The Stephenville UFOs
Stephenville UFOs: More Sightings, Less Coverage
Stephenville, Texas, UFOs: New Developments and Old Conections
Stephenville Stunner: Reporter Who Broke The Story Forced Out

Bill can be contacted on FACEBOOK.
BACK to Weird World