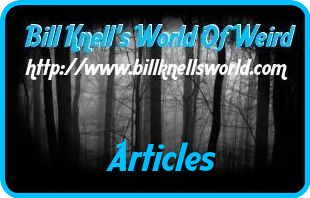 Texas UFO Sightings Create A Buzz ...by Bill Knell
The quiet farming community of Stephenville, Texas, became the subject of national news broadcasts this week after UFO sightings were reported there by several dozen witnesses including a pilot and police officer. Stephenville, located about seventy miles southwest of Fort Worth, is where an object measuring approximately a mile long and about a half mile wide was spotted by locals last week. Witnesses say that the craft made no noise and was moving low and fast.
A few reports claim that the object with brightly lit lights on it was being pursued by military jets, but federal officials deny that claim. Spokespersons for nearby Dyess and Sheppard Air Force Bases say none of their jets were involved and claim that the Air Force no longer investigates UFOs. Major Karl Lewis, a spokesperson for the 301st Fighter Wing at the Joint Reserve Base (Naval Air Station) in Fort Worth, says there were no F-16s or other military aircraft from his base involved. Lewis also said that what the Stephenville witnesses say was probably an optical illusion caused by lights from one or more commercial airliners. However, UFO witness Steve Allen disagrees.
Allen is the owner of a local freight hauling company, a private pilot and witness to the event. He claims that what appeared in the Stephenville skies was anything but a conventional aircraft. Allen and others say the lights changed as they watched the mile long object move across the sky. The huge craft seen last week may not have been the only strange thing seen over and near Stephenville. Ricky Sorrells lives in Dublin and says that a flat, metallic object hovered about three hundred feet above a pasture behind his house. Ricky decided to come forward with his own story after reading about other sightings in the Stephenville Empire-Tribune.
Based on reports called into the local newspaper, UFOs have been seen in the Stephenville area for about two weeks in various forms. Very little information about the sightings has been published and regional UFO research organizations have been slow to respond. Peter Davenport, head of the National UFO reporting Center, made these statements about the Texas sightings on the syndicated Coast to Coast AM broadcast with George Noory:
"I have received but two reports, George…but that's part of the reason that I didn't devote more interest in this case at this time because when you get only two reports, even if they're good reports, ah, you sought of wait for follow on reports."
Davenport has come under criticism for being slow to report these and other major UFO sightings including the incident involving a disc-shaped object over Chicago's O'Hare International Airport. In that case a Chicago Reporter claimed that Davenport tried to negotiate some sort of deal with him. In another case, Art Bell claimed that Davenport asked for financial remuneration in exchange for being associated with Bell's broadcast.
As a UFO researcher with many years of experience, I have to wonder why Peter Davenport would not list a raw report as quickly as possible when it involves such an important sighting. That's not to say that I wouldn't make a few calls to town authorities and speak directly to the witness before publishing anything on the web, but just to sit back and wait for more reports seems ludicrous and assumes that witnesses even know there is a National Reporting Center to contact.
The Mutual UFO Network may also have a few questions to answer about how they have handled the Stephenville sightings so far. A MUFON representative doing a call-in guest spot on Fox News said that the Stephenville sightings had been reported to them, but uninspired about the whole affair. He did indicate that the organization would be sending investigators to the Stephenville area to question any witnesses that care to come forward.
IPUS doesn't have any investigators in Texas at this time, but I did call a local television station in Fort Worth that covered the story, as well as the local newspaper and two of the actual witnesses. If I receive any statements from them or more news about the sightings in Stephenville, I will include those in the next IPUS News Alert and publish the information on our website.

Bill Knell is a professional writer. Although semi-retired, he still accepts various writing assignments. Articles on most any topic are his specialty. Bill is also a talented ghost writer for people who have an idea or story to tell without the skills to create a submittable book manuscript. Sorry, Bill does not accept term paper or technical writing assignments. Bill can be contacted on FACEBOOK. If you are interested in Christian resources, articles and topics, stop by Bill's Christian Resources website You Can Trust God. Read Bill's DIY, advice and other articles at Doctor Know.
BACK to Weird World

Read Bill's Book...