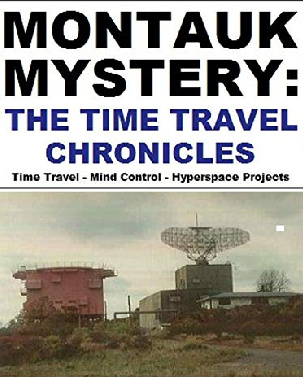 The Truth about the Philadelphia Experiment began the saga of a World War II Navy Experiment gone awry that spilled out into an ocean of projects involving Time Travel, Invisibility, Remote Viewing, Mind Control, Psychic Warfare and more. This Audio Set takes it all to another level revealing new witnesses, facts and information. Discover how technology developed at Montauk is used to make land vehicles, ships, aircraft and even people invisible and able to travel through time and space. Meet the Survivors of the Montauk Project: Al Bielek, Preston Nichols, Duncan Cameron and Stewart Swerdlow. Discover how Al and Duncan managed to live two lives thanks to the Philadelphia Experiment technologies. Join these survivors for an indepth look at their family histories through photos and documents. Preston Nichols shares his amazing knowledge of the technology associated with the Montauk Project. Enjoy a detailed explanation of the technology and get the full story of his own experiences on the base.

Stewart Swerdlow (a gifted Clairvoyant) takes you on a journey through his life. After suffering alien abductions and government manipulations, Stewart found Preston Nichols and discovered his own role in time travel experiments known as the Montauk Project. Because he refused to break his association with Preston, Stewart was incarcerated by the government. Stewart used his mental abilities to overcome the negative influence surrounding him and ultimately discovered the highest common denominator in the alien equation-an interdimensional language which communicates to all conscious beings. Hear about the incredible experiences he has lived and learn how to open locked DNA sequences and change your life.

Imagine what it would be like to be able to create a fleet of invisible ships and planes. Or an army of invisible soldiers or special operatives. Now imagine being able to program the soldiers and operatives to do whatever you wanted them to do and then send through through space and time. That concept isn't science fiction, it's science fact. The connection between The Montauk Project and the use of the theories, ideas and designs of Nicola Tesla is well established. Many believe Tesla had direct involvement with The Philadelphia Experiment. Explore the use of Tesla Anti-Gravity by the Germans before, during and after World War II. Learn how the creation of weather control systems like HAARP were made possible using Tesla's concepts. The same concepts that would help create even more powerful weather control devices out of the Montauk Technologies. Here's your chance to learn about how the Montauk Project technologies really work and discover why they should not be used for negative purposes.

You'll be given amazing examples of what the government is doing with these technologies (like the invisible security agents that guard the President and others) and how they may have already changed the lives of millions. The Montauk project is much more than just sophisticated technoloogy. It also involves positive spiritual energy that you can harness and use yourself. Learn the secret of attaining that power.

Phil Schneider is a geologist and underground construction expert. He's also a man who spent seventeen years working on government black projects. With a level 1 security clearance (Rhyolite 38), Phil worked at Area 51, S-4 and Los Alamos. He is one of only three survivors from the infamous Alien/Human war at Dulce, New Mexico and the Los Alamos underground areas in August of 1979. Over sixty government workers and agents were killed during those confrontations. After thirteen attempts on his life, Phil Schneider was found dead in his Wilsonville, Oregon apartment on January 17, 1996. Phil's connection to the Philadelphia Experiment and Montauk Project is an important one.

12 Hours, Many Presentations for just $19.95.