| | |
| --- | --- |
| Ebook (364 pages) | Softcover (198 pages) |

Doctor Know's Guide To Serial Killers:
The Best Of The Worst

Law Enforcement tells us that there could be as many as 50 serial killers operating within the continental U.S. today. Most of them kill randomly which makes them hard to discern from other murderers. All likely suffer from Antisocial Personality Disorder which makes them very dangerous and, potentially, very smart.

Knowing more about serial killers, the crimes they have committed and how they were caught allows you to stay safe and keep others safe by being able to recognize them. These criminals are often charismatic and easily able to fool people and keep who they really are a secret.

I have chosen the BEST OF THE WORST of serial killers to spot light. Ted Bundy, the Son of Sam, the Green River Killer, Jeffrey Dahmer, BTK, Zodiac and some that you may not know. 25 profiles that will keep you reading and may keep you awake at night. I lived just a few blocks from one of the Son of Sam murder scenes during the time he was still active. I know the fear. I was a teen when the Sharon Tate Murders took place and Zodiac was active. I have taken my fear and interest in this subject and created a comfortable read for those who share my interest.

This book includes photos and 25 Profiles on the most dangerous killers, their crimes, captures, trials and punishments; escapes or why they were never identified or captured. Don't miss this opportunity to get inside the lives of those who kill simply because they can.

| | |
| --- | --- |
| | Theodore John Kaczynski (born May 22, 1942), also known as the Unabomber, is an American domestic terrorist. A mathematics prodigy, he abandoned an academic career in 1969 to pursue a primitive lifestyle. Then, between 1978 and 1995, he killed three people and injured 23 others in an attempt to start a revolution by conducting a nationwide bombing campaign targeting people involved with modern technology. In conjunction, he issued a social critique opposing industrialization and advancing a nature-centered form of anarchism. |
| | |
| --- | --- |
| | The Golden State Killer is a serial killer, rapist, and burglar who committed at least 12 murders, more than 50 rapes, and over 100 burglaries in California from 1974 to 1986. He is believed to be responsible for three crime sprees throughout California, each of which spawned a different nickname in the press before it became evident that they were committed by the same person. In the Sacramento area he was known as the East Area Rapist, and was linked by modus operandi (MO) to additional attacks in Contra Costa County, Stockton, and Modesto. He was later known for his southern California crimes as the Original Night Stalker. He is suspected to have begun as a burglar (the Visalia Ransacker) before moving to the Sacramento area, based on a similar MO and circumstantial evidence; however, as of June 2018 no direct link had been revealed. |
| | |
| --- | --- |
| | Theodore Robert Bundy (born Theodore Robert Cowell; November 24, 1946 – January 24, 1989) was an American serial killer, kidnapper, rapist, burglar, and necrophile who assaulted and murdered numerous young women and girls during the 1970s and possibly earlier. Shortly before his execution and after more than a decade of denials, he confessed to 30 homicides that he committed in seven states between 1974 and 1978. The true victim count is unknown and could be much higher. |
| | |
| --- | --- |
| | John Emil List (September 17, 1925 – March 21, 2008) was an American mass murderer and long-time fugitive. On November 9, 1971, he killed his wife, mother, and three children in their home in Westfield, New Jersey, then disappeared. He had planned the murders so that nearly a month passed before anyone suspected that anything was amiss. As he eluded justice for nearly 18 years, List assumed a new identity and remarried. He was finally apprehended in Virginia on June 1, 1989, after the story of his murders was broadcast on the Fox television program America's Most Wanted. After extradition to New Jersey, he was convicted on five counts of first degree murder and sentenced to five consecutive terms of life imprisonment without parole. |
| | |
| --- | --- |
| | John Wayne Gacy Jr. (March 17, 1942 – May 10, 1994) was an American serial killer and rapist. He sexually assaulted, tortured and murdered at least 33 teenage boys and young men between 1972 and 1978 in Cook County, Illinois (a part of metropolitan Chicago). All of Gacy's known murders were committed inside his Norwood Park ranch house. His victims were typically induced to his address by force or deception, and all but one of his victims were murdered by either asphyxiation or strangulation with a makeshift tourniquet; his first victim was stabbed to death. Gacy buried 26 of his victims in the crawl space of his home. Three other victims were buried elsewhere on his property, while the bodies of his last four known victims were discarded in the Des Plaines River. |
| | |
| --- | --- |
| | The Zodiac Killer or Zodiac was a serial killer who operated in Northern California from at least the late 1960s to the early 1970s. The killer's identity remains unknown. The Zodiac murdered victims in Benicia, Vallejo, Lake Berryessa, and San Francisco between December 1968 and October 1969. Four men and three women between the ages of 16 and 29 were targeted. The killer originated the name "Zodiac" in a series of taunting letters sent to the local Bay Area press. Suspects have been named by law enforcement and amateur investigators, but no conclusive evidence has surfaced. The San Francisco Police Department (SFPD) marked the case "inactive" in April 2004, but re-opened it at some point prior to March 2007. The case also remains open in the city of Vallejo, as well as in Napa County and Solano County. The California Department of Justice has maintained an open case file on the Zodiac murders since 1969. |
| | |
| --- | --- |
| | David Richard Berkowitz (born Richard David Falco; June 1, 1953), known also as the Son of Sam and the .44 Caliber Killer, is an American serial killer who pleaded guilty to eight separate shooting attacks that began in New York City during the summer of 1976. The crimes were perpetrated with a .44 caliber Bulldog revolver. He killed six people and wounded nine others by July 1977. As the number of victims increased, Berkowitz eluded the biggest police manhunt in the history of New York City while leaving letters that mocked the police and promised further crimes, which were highly publicized by the press. The killing spree terrorized New Yorkers and achieved worldwide notoriety. |
| | |
| --- | --- |
| | Ricardo Leyva Muñoz Ramírez, known as Richard Ramirez (February 29, 1960 – June 7, 2013), was an American serial killer, rapist, and burglar. His highly publicized home invasion crime spree terrorized the residents of the greater Los Angeles area, and later the residents of the San Francisco area, from June 1984 until August 1985. Prior to his capture, Ramirez was dubbed the "Night Stalker" by the news media. He used a wide variety of weapons, including handguns, knives, a machete, a tire iron, and a hammer. Ramirez, who was an avowed Satanist, never expressed any remorse for his crimes. The judge who upheld his thirteen death sentences remarked that Ramirez's deeds exhibited "cruelty, callousness, and viciousness beyond any human understanding".Ramirez died of complications from B-cell lymphoma while awaiting execution on California's death row. |
| | |
| --- | --- |
| | Wayne Bertram Williams (born May 27, 1958) is an American serial killer who was tried, convicted, and sentenced to life imprisonment in 1982 for killing two adult men. After his conviction, the Atlanta Police Department announced that Williams was responsible for at least 23 of the 29 Atlanta murders of 1979–1981, also called the "Atlanta Child Murders". However, he was never convicted of the child murders, and continues to maintain his innocence. |
| | |
| --- | --- |
| | Edward Theodore Gein (August 27, 1906 – July 26, 1984), also known as The Butcher of Plainfield, was an American murderer and body snatcher. His crimes, committed around his hometown of Plainfield, Wisconsin, gathered widespread notoriety after authorities discovered that Gein had exhumed corpses from local graveyards and fashioned trophies and keepsakes from their bones and skin. Gein confessed to killing two women – tavern owner Mary Hogan in 1954, and a Plainfield hardware store owner, Bernice Worden in 1957. Gein was initially found unfit to stand trial and confined to a mental health facility. In 1968, Gein was found guilty but legally insane of the murder of Worden, and was remanded to a psychiatric institution. He died at Mendota Mental Health Institute of cancer-induced liver and respiratory failure at age 77 on July 26, 1984. He is buried next to his family in the Plainfield Cemetery, in a now-unmarked grave. |
| | |
| --- | --- |
| | Dennis Rader (born March 9, 1945) is an American serial killer known as the BTK Killer or the BTK Strangler. "BTK" stands for "Bind, Torture, Kill", which was his infamous signature. Between 1974 and 1991, he killed ten people in Sedgwick County, Kansas. Rader was particularly known for sending taunting letters to police and newspapers describing the details of his crimes. After a decade-long hiatus, Rader resumed sending letters in 2004, leading to his 2005 arrest and subsequent guilty plea. He is currently serving ten consecutive life sentences at El Dorado Correctional Facility in Kansas. |
| | |
| --- | --- |
| | Jeffrey Lionel Dahmer (May 21, 1960 – November 28, 1994), also known as the Milwaukee Cannibal or the Milwaukee Monster, was an American serial killer and sex offender, who committed the rape, murder, and dismemberment of 17 men and boys from 1978 to 1991. Many of his later murders involved necrophilia, cannibalism, and the permanent preservation of body parts — typically all or part of the skeleton. |
| | |
| --- | --- |
| | Andrei Romanovich Chikatilo (16 October 1936 – 14 February 1994) was a Soviet serial killer, nicknamed the Butcher of Rostov, the Red Ripper, and the Rostov Ripper, who committed the sexual assault, murder, and mutilation of at least 52 women and children between 1978 and 1990 in the Russian SFSR, the Ukrainian SSR and the Uzbek SSR. Chikatilo confessed to a total of 56 murders and was tried for 53 of these killings in April 1992. He was convicted and sentenced to death for 52 of these murders in October 1992. |
| | |
| --- | --- |
| | Jack the Ripper is the best-known name for an unidentified serial killer generally believed to have been active in the largely impoverished areas in and around the Whitechapel district of London in 1888. In both the criminal case files and contemporary journalistic accounts, the killer was called the Whitechapel Murderer and Leather Apron. Attacks ascribed to Jack the Ripper typically involved female prostitutes who lived and worked in the slums of the East End of London whose throats were cut prior to abdominal mutilations. The removal of internal organs from at least three of the victims led to proposals that their killer had some anatomical or surgical knowledge. |
| | |
| --- | --- |
| | Gary Leon Ridgway (born February 18, 1949), also known as the Green River Killer, is an American serial killer. He was initially convicted of 48 separate murders. As part of his plea bargain, an additional conviction was added, bringing the total number of convictions to 49, making him the most prolific serial killer in United States history according to confirmed murders. He killed numerous women and girls in the state of Washington during the 1980s and 1990s. |
The Dating Game Killer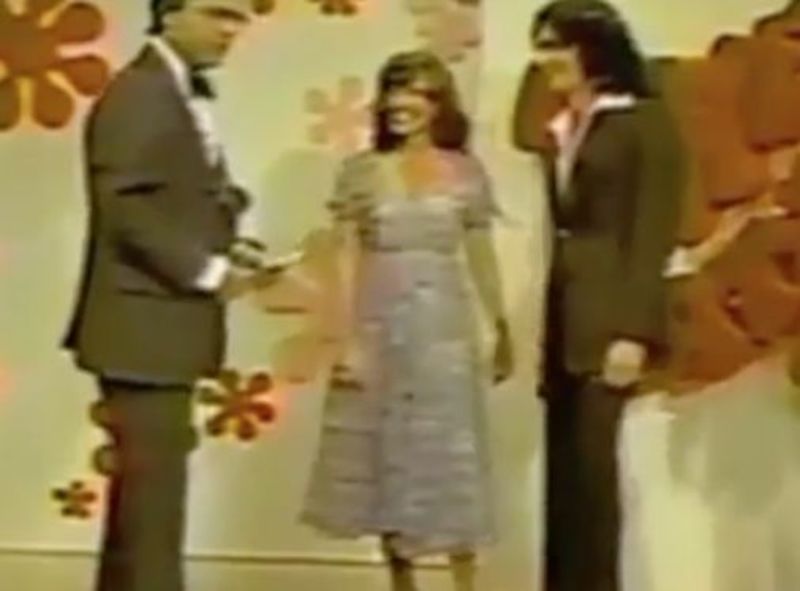 In 1978 Cheryl was a Bachelorette on The Dating Game. Her choice of three guys included Rodney Alcala who was Bachelor Number #1. He was introduced as a professional photographer that enjoyed skydiving and motorcycling as hobbies. Bachelor Number #2, Jed Mills, who sat next to Alcala later said, "He was creepy. Definitely creepy," However, he was a smooth talker and easily able to be affable when it suited him. Maybe that's why Cheryl Bradshaw chose him as the winner.
As soon as Alcala walked around the wall and met her, he grinned and said, "We're going to have a great time together, Cheryl." Or not. After she had a conversation with him backstage, Cheryl later told a newspaper reporter that Alcala made her feel ill and she refused the date. Good move. In 1968 he was convicted of raping an eight year old girl. During and after his Dating Game appearance he was killing girls earning him the nickname, "The Dating Game Killer." One detective called him a "Killing Machine" during a trial in 2010. He may have been killing since the late 1960s. He was already a serial rapist and serial killer by that time.
Alcala used photography as a way to get girls and boys to go with him, promising professional photos or a modeling assignment. He asked them to strip naked, or made them do so, then photographed and raped them. He enjoyed strangling the girls until they were almost unconscious, then reviving them. He did this several times and may have raped them each time as well until he finally killed them. He also photographed teenage boys nude and in various sexual poses. He tended to let them go. One survivor said he had several nude young girls at the session and liked posing them with teen boys.