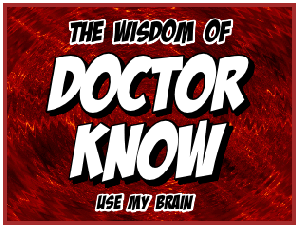 The Sharon Tate Murders Fifty Years Later: New Facts and a New Film
I was thirteen and living in New York when Sharon Tate and her house guests were brutally murdered early in the morning on August 9, 1969. The guests were there because Sharon had a dinner party earlier that night. Among those invited were action hero film star Steve McQueen and legendary music producer Quincy Jones. They both cancelled at the last minute because of work. The crime occurred in a rented luxury home at 10050 Cielo Drive in Benedict Canyon, a part of Beverly Crest, north of Beverly Hills, California.
The afternoon editions of all the New York Newspapers featured the story about the murders on their front pages. I heard about it when my parents flipped on the evening news. As upsetting as the news was, few details were given because not a lot was known yet. The one fact that hit us all between the eyes was that one of the victims was an actress who was eight and a half months pregnant. It was actress and model Sharon Tate who was married to film director Roman Polanski (Rosemary's Baby). He was out of the country when the murders occurred.
I remember my mom saying that the murders had to be the work of a madman. She was right. Charles Manson was a career criminal that spent half his life in jail, then ended up in San Francisco where he became a self appointed guru to runaways and throwaways in their late teens and early twenties. His group, later called the Manson Family, lived rent free on the Spahn Movie Ranch near Los Angeles, California. The owner was legally blind and needed people to help maintain and fix up his property. The Family got cash by stealing cars and selling drugs.
Manson had a brush with non-criminal fame. One of his followers was picked up hitchhiking by Beach Boy Dennis Wilson. She told him that Charlie was this amazing guy that played the guitar and had a bunch of original songs. Upon meeting Manson, Wilson fell under the spell of his charisma like so many others had. He let Manson and seventeen girls move into his home. Dennis introduced Charlie to music producer Terry Melcher. Besides his own recording industry accomplishments, Terry was well connected in Hollywood as the son of movie star Doris Day.
Melcher became hypnotized by Manson's charisma. He decided to make a film about the Family and their "hippie commune." Terry also gave Charlie a chance at a recording contract. Dennis Wilson had Manson record some of his original songs and actually used two of them. The Beach Boys recorded and re-titled two original Manson songs for one of their albums and the B side of a 45. If your under forty, ask your parents or grandparents about a 45 record.
Manson blew up his chances with Wilson and Melcher because he couldn't control everything that was going on. One day he lost his temper with a follower and attacked him in front of Wilson and Melcher. They could not deal with his explosive temper. Melcher cancelled everything and Wilson evicted Charlie and his girls. Charlie kept trying to reconnect with Melcher who lived in the Cielo Drive house before Tate and Polanski became tenants in February of 1969. Manson still kept visiting the house and actually ran into Sharon Tate at least once.
By that time Manson was in his full blown Messiah mode telling his followers that he was the son of God. After hearing the Beatles' White Album he became convinced that they wrote and recorded it for the Family. The song 'Helter Skelter' was a message to Charlie that a race war was necessary. Blacks would defeat whites, then turn to him and his followers to run things. All he had to do was kickstart the war. His warped mind came up with a diabolical plan to kill some famous white people, then have blacks shoulder the blame.
On August 8, 1969 he sent a kill team made up of Charles 'Tex' Watson, Susan Atkins, Patricia Krenwinkel and Linda Kasabian to the Cielo Drive house. They stabbed and shot five people. Sharon Tate was eight and a half months pregnant when she and her unborn baby were murdered in the living room, along with famous hairstylist Jay Sebring. Wojciech Frykowski (friend of Roman Polanski) and coffee heiress Abigail Folger made a break for it and were killed outside the house. Eighteen year old Steven Parent, a visitor to the guest house, was shot dead in his car. A maid discovered the bodies later that morning.
Even as the media descended on the Cielo Drive house and seventeen police investigators were assigned to work the crime scene, Charlie Manson was already planning his next kill. Telling his hit squad that they did a sloppy job and hadn't left things gruesome enough, Manson announced that he would personally supervise the next attack. On August 10, 1969, Manson headed towards Los Angeles with Charles 'Tex' Watson, Leslie Van Houten, Susan Atkins and Patricia Krenwinkel. Charlie chose an expensive home he saw on Waverly Drive in Los Angeles. Susan Atkins stayed outside as a lookout, while the others broke in.
The home was occupied by supermarket executive Leno LaBianca and his wife Rosemary. Although Charlie Manson was present, he probably did not take part in the actual murders. Leno LaBianca was murdered in the living room. A fork was used to carve the word WAR on Leno's belly and was left sticking out of his corpse. Rosemary LaBianca was killed in their bedroom. Various slogans were left at the crime scene written in blood including HELTER SKELTER which was scrawled on their refrigerator door.
Despite leaving behind two messy crime scenes, none of the Manson Family members were even on the police radar until Susan Atkins was arrested on unrelated charges. Susan bragged about her part in the Tate and LaBianca murders while in a cell with another woman. That prisoner reported their conversation to her lawyer and the police. Atkins was known as a member of the Manson Family, so it didn't take police long to figure out that Charlie and some of his cult members had something to do with both sets of murders.
Finding Charlie and the others wasn't easy. The Family moved around between several ranches in the middle of nowhere and could not be located. After vandalising part of the Death Valley National Park while they were hiding out in the Mojave Desert, a local county sheriff found and arrested them all on a number of charges including car thefts. He had no idea that the authorities in Los Angeles had just filed murder charges against Manson, Watson and some of the girls. Atkins was already being held on charges that she was involved in the killing of Gary Hinman.
Gary Hinman did a drug deal with Manson Family member Bobby Beausoleil. Bobby claimed that Gary sold him some bad mescaline. Bobby passed it on to a motorcycle gang that wanted their money back. On July 25, 1969, Bobby Beausoleil, Susan Atkins, and Mary Brunner went to see Hinman. Manson and the Family believed that Gary had lots of money, stocks and bonds hidden in his house. Hinman to!d the group that he had no money or valuables. They tortured him on and off for two days.
Charles Manson arrived at one point and struck Hinman in the head with a sword slicing Gary's left ear and face. Seeing he was getting nowhere, Manson took one of Hinman's cars and left. Susan Atkins and Mary Brunner gave him first aid while Bobby searched the house for valuables and kept questioning Hinman. On July 27, 1969, Bobby lost his temper and decided to kill Gary. Beausoleil stabbed Hinman twice in the chest and smothered him with a pillow. Susan and Mary joined in helping to smother their victim. Bobby wrote "POLITICAL PIGGY" on the wall using Hinman's blood. He also drew a paw print in Hinman's blood to implicate the Black Panthers in the murder. Gary Hinman believed in non-violence. He died on the floor chanting a prayer.
Manson's trial was as serious it gets, but not to him or his followers. Family members that were not arrested shaved their heads, had swastikas on their faces and some slithered around on the sidewalk like snakes. The news media gobbled it all up. Manson loved being the center of attention. On August 9, 1970, Charlie held up the front page of a newspaper which said that President Nixon believed he was guilty. He obviously hoped to cause a mistrial, but the judge would have none of it and declared that the jury had not been corrupted. On October 5, 1970, Manson suddenly lunged over the defense table at the judge. A large deputy intercepted Manson and knocked him on the floor. Afterward, he looked at the judge and said, "In the name of Christian Justice, someone should cut your head off."
Manson and other Family members were found guilty of multiple murders and given the death penalty. The death penalty was abolished shortly afterward, so the sentences were changed to life in prison. Charlie escaped the gas chamber, but couldn't escape death. He died in prison on November 29, 2017. At that time many hoped that would be the last we heard about him. No such luck! August 9, 2019, will be the Fiftieth Anniversary of the Sharon Tate Murders. Surely not one to celebrate, however, the entertainment industry is hoping it will cause enough interest in the horrific crime to make the three known films being made about the case successful financial ventures.
Hillary Duff is playing Sharon Tate in one of the films titled, "Tbe Haunting of Sharon Tate" which Sharon's sister Debra has called "tasteless" and panned. Debra Tate has zealously guarded her sister's public persona over the years. While she supports Kate Bosworth playing the role of Sharon in 'Tate', she has been very critical of the new Quentin Tarantino film. Tarantino's company says the premise is: "A TV actor and his stunt double embark on an odyssey to make a name for themselves in the film industry during the Charles Manson murders in 1969 Los Angeles."
Margot Robbie has landed the covered role of Tate in the ninth film by Quentin Tarantino, 'Once Upon A Time In Hollywood'. Tarantino's $100 million movie Is a mystery crime film centered around the Sharon Tate Murders and others committed by the Manson Family. Written and directed by Quentin Tarantino, the cast includes Leonardo DiCaprio, Brad Pitt, Margot Robbie, Kurt Russell, Damian Lewis, Luke Perry, Dakota Fanning, Zoë Bell, Tim Roth, Michael Madsen, Timothy Olyphant, James Marsden, Julia Butters, James Remar, Martin Kove, Brenda Vaccaro, Al Pacino, Scoot McNairy and the list goes on. The film will be released by Sony Pictures on July 26, 2019.
For more about the murders, the complicated secrets of Sharon Tate and Roman Polanski, the Manson Family, the movies and a new book titled 'The Sharon Tate Murders Fifty Years Later: Case Closed?' visit my website

As a professional writer Bill accepts various paid writing assignments. Articles on most any topic are his specialty. He is also a non-fiction ghost writer for people who have an idea or story to tell without the skills to create a submittable book manuscript. Sorry, he does not accept term paper or technical writing assignments. Bill can be contacted on FACEBOOK.

BACK to Doctor Know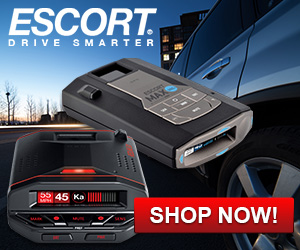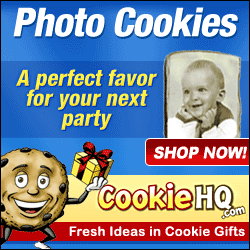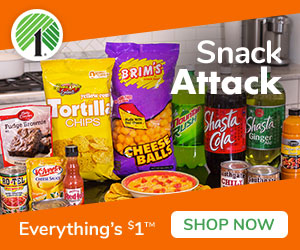 ©