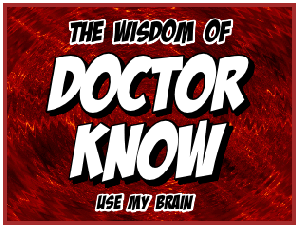 Residual Income Schemes: Will They Make You Rich? ...by Bill Knell
We've become a society of wealth seekers. Inspired by persons like Donald Trump, Bill Gates and Martha Stewart, people are lining up to join the Billionaire Club. Like these wealthy role models, Billionaire Wannabees hope to achieve their lofty financial goals by hanging their success on a specific industry, product or idea. Other opportunists are seeing their own finances grow by providing what appears to be a fast track to earning big bucks.
Residual income schemes are everywhere. You cannot turn on your television, listen to the radio or check your email without being overwhelmed by ads for Get Rich Quick plans. For just a couple of hundred to many thousands of dollars, these schemes claim that they will help you secure your financial future in short order. Most offer to teach you how to flip real estate, sell in volume on Ebay, market health products, operate a fleet of vending machines or own your very own bunch of ATMs. But which one will make you rich and do it in record time?
Unlike investment seminars that are designed to help the financially comfortable and already wealthy to get richer, most of these programs are directed at people who want out of their work-a-day world. They promise a means to escape the drudgery of boring jobs and never-ending financial problems. Sadly, few are able to deliver. But not all of it is their fault.
Choosing one of these 'wealth building systems' as they are known, requires a level of commitment that is equal to starting a small business. That commitment can be financial, as well as physical. It's unreasonable to expect a part-time business to provide full time income. If that's what you're looking for, it doesn't exist. If it did, we would all be doing it. Before committing to any one of the get rich quick schemes, you have to decide if they measure up to real world standards beyond all the hype.
Flipping real estate purchased with no money down is one of the most popular schemes out there. Enlightened real estate investors discovered this method during economic downturns experienced over the past forty years. While it still works today, this is for people who are handy when it comes to basic repairs, know how to spot and obtain distressed properties with some value and have no problem with mountains of paperwork. If you are not ready to deal with the occasional legal hassles and able to accept all the financial risks involved, walk away from this.
Ebay has managed to become the parent to all kinds of get rich quick schemes. From courses that promise to make you a successful Power Seller to brick and mortar shops that accept items to be sold on the auction website, Ebay schemes are everywhere. Most, however, have come along too late. While Ebay remains the biggest auction Website in the world, it has become a place where too many people are trying to sell the same wholesale items. Second hand and used goods have also lost their glamour unless they are highly sought after antiques or collectibles.
Health, beauty and household products have always been used as a way to establish and build a second income. Mary K, Amway, Tupperware and Avon are good examples of programs that work and offer varying levels of income. If you're a good salesperson, have a big family and lots of friends, you can make some money by selling their products part-time. For those who want to earn more, most of these companies offer sponsorship programs. How much more depends on your ability to enlist motivated people. The real cash doesn't come from selling lipstick and storage containers. It comes from signing up a few hundred others to sell under your supervision and then getting them to sign up people to sell under their supervision.
Examples of the worst of get rich quick schemes are the ATM and vending machine offers. Slick promotional packages and smooth presentations have thousands of people investing their nest eggs in electronic machine franchises each year. These Investors should have talked to all the people who lost thousands investing in privately owned pay phones and refurbished video games before they signed on the dotted line. The technology may have changed, but the hassles are the same.
The concept is sound enough, but the plan is flawed. People will purchase lottery tickets, phone cards, food and beverages, candy, disposable cameras and even rechargeable cell phones from vending machines. They use machines to purchase and rent DVDs, buy music CDs, develop film or get extra digital prints and create custom greeting cards. Then there are the ATMs. People are always going to need some cash, right? The sales pitch is that most people feel more comfortable using a vending machine or ATM inside a business then along a roadside late at night or early in the morning. They want YOU to be the owner of one of those machines inside a store, hotel or restaurant.
More then a few Innkeepers and Restaurant Owners have already fallen victim to illegitimate candy, food, lottery ticket, cell phone and snack machine scams. After spending thousands of dollars with the idea of placing these little moneymakers in their establishments, they ended up losing their investments. Some were shipped cheap machines that never actually worked or broke after a couple of uses. Others never received any equipment at all and having fallen victim to fly by night criminals.
and Beyond brick and mortar store, restaurant and retail business Owners, the biggest targets of electronic machine schemes are people who have forty to five hundred thousand dollars to invest. They are promised premium machines, products and locations. In some cases, those making these offers are legitimate companies willing to deliver exactly what they promise. However, most machines purchased from these companies are priced far above their actual value and ability to produce a reasonable profit.
Despite being portrayed as a part-time opportunity that will produce a substantial return on the investment, vending machines require full time maintenance and can have a very high down time rate if not constantly attended. And there are lots of hassles. Broken and vandalized machines, disagreements over profit splits with business owners and over-priced machine merchandise. I have never known a single small investor who was able to make any money from privately owned or leased ATMs or vending machines. Conversely, I have known plenty who ended up putting in twelve to sixteen hour days servicing machines to enrich others.
Many smaller investors seek their pot of gold online. Apart from the moral issues and legalities involved, investors are often taken in by porn and gambling Website schemes. Most are over-priced investment sinkholes that will leave their owners with endless checking account debits and little or no profits. The successes of these schemes are dependent on volume. Unless you have lots of online friends willing to pay up to see nudity or place their bets on a Website with a clear house advantage, you are not going to make any money. Instead, you are likely to lose more than your initial investment with locked-in monthly fees and contract expenses.
Most get rich quick schemes will not provide the results you're looking for. The key to making a residual income through marketing is finding a niche. You need to offer people something they want, are willing to pay for and cannot easily find elsewhere. Sometimes that niche is not about selling a new or unique item, but taking an established product and making it easier or more convenient for people to buy. The same is true of service. People appreciate fast, friendly service. Making money is about being smarter, working harder and competing more aggressively than the rest.

As a professional writer Bill accepts various paid writing assignments. Articles on most any topic are his specialty. He is also a non-fiction ghost writer for people who have an idea or story to tell without the skills to create a submittable book manuscript. Sorry, he does not accept term paper or technical writing assignments. Bill can be contacted on FACEBOOK.

BACK to Doctor Know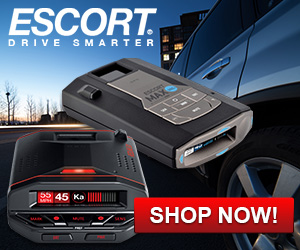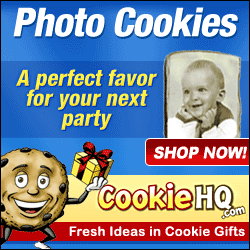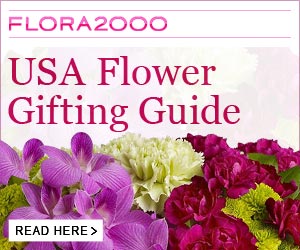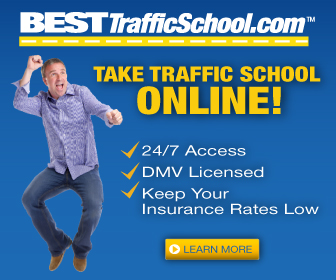 ©