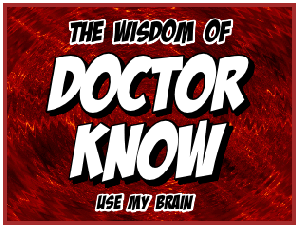 How To Celebrate Halloween The American Way
Halloween is not an American holiday. In fact, it's not a holiday at all in the official sense. It's more of a secular celebration which Americans like to have fun with that was adopted from pagan and religious observation days. Sown together over the centuries from Celtic, Christian, English and Irish traditions, today's American Halloween is a hybrid designed to give kids a chance to dress up like their favorite fictional characters and adults a shot at revisiting their youth.
Halloween in America means that everyone gets a chance to celebrate or ignore the celebration. Children who want to get in on the fun can dress up in costumes, trick or treat for candy, have their own parties or visit special October attractions. Adults can dress up in costumes, join in on any one of the many parades around the country, visit a Haunted House, attend a party or plan one of their own. People who choose not to celebrate Halloween usually indicate their choice by leaving the outside of their home or apartment undecorated. Trick or Treaters should respect that decision by passing by the doors of any undecorated residences and leaving those places unmolested.
One of the best parts of celebrating Halloween in America is decorating your home. You can get as creative as you like by designing your own scary schemes and scenery, or by just stopping by any big box or party store and picking up a pile of ready to display lights and decorations. Some people cut figures like pumpkins, witches, frightened cats, vampire bats and skeletons out of large pieces of cardboard, then place the cardboard over their windows on the inside and fill in the cut outs with streak-free window glass wax. After it dries, you have windows perfectly decorated for Halloween. Clean up is a snap afterward with just a damp cloth.
Haunted House attractions have become a great way to add to American Halloween fun and help out your favorite local charities or non-profits. A huge number of local organizations use Haunted Houses as a way to raise funds during October. For just a few bucks you can walk through a fright fest of ghosts, ghouls, monsters and vampires. Just be sure its safe and not too scary if you plan to bring children with you. Most of these attractions now require some sort of local permit, building or fire inspection, so don't be afraid to ask if the attraction you choose has been approved by your local municipality.
A lot of Haunted Houses are annual events that have their own web pages with photos and video. Visit those web sites and check for online postings and reviews about the attraction you choose before you head out. That will give you a good idea of what to expect, how scary it will be, how other visitors rated the attraction and how much you will have to spend to get the daylights scared out of you. Pay particular attention to any warnings which indicate that a particular Haunted House experience might be too in tense for kids, pregnant women or people with heart conditions.
Giving out treats is part of the American Halloween tradition. Although candy is always preferred, some people give out freshly baked goods like cookies or small cakes, pennies or even cheap party favors. Because there are no set rules for what people give out, expect to receive all sorts of things which range from religious tracts to political messages stamped on Frisbees. Be nice and accept whatever is offered. Diversity is an important aspect of the American Halloween celebration and respecting the beliefs or feelings of others is part of making it a positive experience for all.
The last thing any parent needs is for a fun-filled American Halloween celebration to turn into a disaster. If your children will be Trick or Treating in the dark, go with them and make sure everyone wears flickering battery-operated decorations or glow in the dark tape on their costumes or clothes. After the deed is done, double check your children's candy collection bags before you let them chow down on all the goodies. Remove any suspect items like homemade treats or apples from people you do not know and any candy that is not factory sealed.
American Halloween parties can be great fun and just about anything goes. The key to planning a successful party event is deciding what age group the celebration will tend to attract. If you plan a party for kids you can keep it simple by purchasing a pre-themed party kit, or go ahead and get creative by designing one of your own. You can choose scary, funny or even cartoon or video game character party schemes and build around those. Things like lots of Halloween music mixes and dancing in costume, apple bobbing and pin the tale on the werewolf are a good start. Take it from there by asking your children and their guests for party event suggestions in advance.
If teens are your target audience or you are one, blow off the alcohol and other illegal temptations to avoid trouble and have lots of danceable tunes on hand. Keep hungry guests full with lots of fun flavor popcorn choices and Halloween-theme homemade cookies. Set up one or more video game challenge stations and plan a showing of everyone's favorite scary movie or television show episode. When you send out invitations, e-invitations or post them on Facebook, make sure you include a message asking those you invite to RSVP your invitation and suggest their favorite scary movie or TV shows to screen, then go with the most popular.
Adults can wave their right to a speedy party and celebrate American Halloween until dawn in just about any way they please. If you have a party in mind, I would suggest that you begin planning your event by asking your friends if they plan on having their own bash. If not and you are good to go, ask for suggestions and choose the most popular ideas. Costumes are always a must, but those can be as stingy as just wearing a mask or funny hat. Costume, pumpkin decorating, dancing and super silly contests like passing a pretzel from one person to another using just a straw held by the mouth can add to the fun.
One party idea for all ages is to blindfold party guests, then lead them behind a dark colored sheet which hides a table filled with ghoulish delights. Have at least four horrific food choices available for your guests to touch and challenge each to try and guess what they are touching. Create some ghoulish gastronomic surprises by mixing things like cooked spaghetti and jello together to create mummy intestines. Use the innards from carved pumpkins to make vampire body part leftovers. Peeled raw potatoes mixed with pea soup make excellent monster brains and so on. No one wins the game, but everyone has fun playing.
The key to any successful Halloween Party is making sure you let your guests know what to expect before they arrive. Providing a rating is a must (G, PG, R or X) so that no one will show up inappropriately costumed or dressed and can decide whether to attend or not based on what they believe will happen at your shindig. Keep parties people and pet friendly by safely housing household animals somewhere away from the activities. Serve some scary homemade treats to make your guests smile like easily prepared chocolate candies in the shape of human ears, eyes or hands. Lots of companies now offer those kinds of molds and even entire candy making kits for various holidays.
Some great pre-American Halloween activities include ideas like spending the night in an allegedly haunted place, or visiting any one of the many locations which offer special fright night style events. A number of buildings with reputations for paranormal activity like old abandoned asylums and prisons offer special ghost tours during October. Local farms and historic places which are open to the public commonly advertise special haunted hay rides, pumpkin carving classes and contests, and huge light and decoration displays during the Halloween season.
In case you didn't already know, you might be surprised to discover that Zoos offer 'scary creature' nights which welcome people to come dressed in their costumes and view the most frightening of reptiles or even vampire bats in an atmosphere dotted with Halloween music, decorations and special midnight shows. Theme parks like Universal Studios and Knotts Berry Farm have become notorious for their Halloween shows and events, but even many local amusement parks, party centers and attractions now provide similar experiences during October.
Celebrating an American Halloween means having lots of fun, but never at the expense of others. Avoid the kind of 'Hell Night' activities that involve property damage, or over the top activities like egg throwing, shaving cream showers, rock tossing or toilet papering. Never take yourself, others or Halloween too seriously and you will have a terrific time in late October, the American Way.

As a professional writer Bill accepts various paid writing assignments. Articles on most any topic are his specialty. He is also a non-fiction ghost writer for people who have an idea or story to tell without the skills to create a submittable book manuscript. Sorry, he does not accept term paper or technical writing assignments. Bill can be contacted on FACEBOOK.

BACK to Doctor Know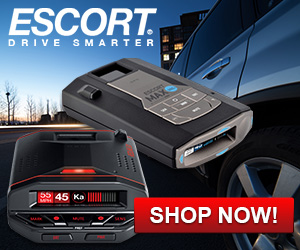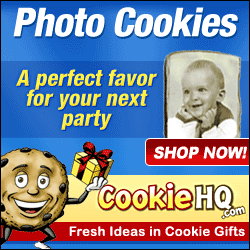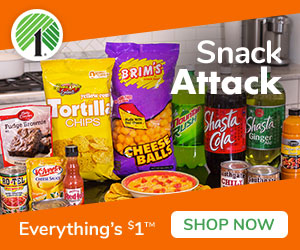 ©