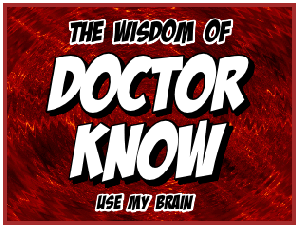 The Fascination of Lazio
Lazio is the home region of Rome and exists as the geographical divide between northern and southern Italy. Also called Latium in ancient times, this area is a popular stop for tourists and bordered by Tuscany, Abruzzo, Molise, Umbria, Campania, Marche and the Tyrrhenian Sea (which lies between Italy, Corsica, Sardinia and Sicily).
The good news for tourists is that Lazio is a very traveler friendly place and well experienced in handling the needs of first time and veteran visitors. There is something for everyone to do and children will not get bored. Accommodations include hotels, farmhouse inns, holiday villas and just about every other hospitality choice imaginable. Millions are drawn to the area by its art, architecture, historical significance, religion and archaeological wonders.
There are a huge number of family owned and operated restaurants that offer visitors the chance to sample the best of authentic Italian cuisine. Golf has seen an upsurge in the area over the past several decades. There are excellent courses geared towards the professional and amateur alike. Boating and sailing opportunities abound. You can ride along with others on a sightseeing boat, fish to your heartís content on a charter vessel or try your hand at sailing yourself around the clear waters. There are a number of rental businesses that will offer you a boat for an hour or a day and provide lessons on how to sail it.
Wine lovers will feel
right at home. Lazio vintage red and white wines are world famous and have been produced there for three thousand years, so we know they have gotten it right. The Castelli Romani area located on the outskirts of Rome is wine making central. Many of the areaís most famous vineyards are located in the Alban Hills where Popes originally planted chestnut and olive trees to provide for their household needs and boost the regional economy. You can sample local fare at the annual Infiorata Festival, which is just one of many that occur in this region celebrating the food, wine and culture of Lazio.
Visitors to Rome quickly learn that it was not built in a day and you simply cannot enjoy everything The Eternal City has to offer in a few of them. This capital city of Italy is not the place for a quick trip unless thatís all you can manage. There are seven hills in Rome (Quirinale, Aventino, Esquilino, Celio, Palatino, Campidoglio, and Viminale) covered with things to see and getting around is always a bit of a challenge. Professional tours are the best choice, with taxis and trains coming in a close second as long as you carefully plan your route ahead of time.
About four to five million tourists stop at Vatican City each year to see the buildings, museums, the Basilica of Saint Peter, the Sistine Chapel, the Necropolis and the Raphael Rooms to name a just few choices available at this independent state. Many walk in from Rome by crossing the Ponte Sant'Angelo Bridge built in 134 A.D. by the Emperor Hadrian. From there you can make your way to Saint Peterís Square and gain access to the Holy See. Plan ahead. Just the museums alone feature fourteen hundred rooms of Renaissance and old world splendor.
Must-sees in Rome include the Coliseum, the gardens and fountains of the Villa d'Este, the Romulus and Remus sculptures at the museum of Palazzo dei Conservatori, the Trevi Fountain, the Pantheon, Circus Maximus, the Forum Romanum where you can see the ruins of ancient Rome, Palatine Hill, the Baths of Caracalla, the Piazza di Spagna (Spanish Steps), the Piazza Navona, the Villa Borghese and the Appian Way to name a few. There are actually over fifty major tourist sites in Rome that are visited annually by millions, so do your research while planning your trip and make decisions based on your own interest areas, physical abilities and the needs of any children traveling with you.
If this is not your first trip to Lazio and you want a different experience, visit Civita di Bagnoregio. This medieval city with a population of under one hundred exists on a volcanic hill accessible by a long, steep bridge. Wear comfortable shoes and enjoy the town that the Renaissance by-passed. Highlights include the twenty-five hundred year old Romanesque Arch which stands at the entrance to the city and was built by the Etruscans, the Piazza where you can watch donkey races in June and September, the town church, the Etruscan caves and Mariaís Gardens with awesome canyon views.
Anzio is another place for tourists who have seen it all in Rome and enjoy the road less traveled. This beautiful harbor is located about thirty miles south of Rome and easily accessible by train. Historic sites from World War Two and lovely beaches with all the amenities are just a couple of its tourism assets. If you enjoy sampling delicious local cuisine and leisurely shopping for name brand Italian designer goods, Anzio offers quiet restaurants, small shops, great prices and a break from the mobs of tourists that constantly file through Rome.

As a professional writer Bill accepts various paid writing assignments. Articles on most any topic are his specialty. He is also a non-fiction ghost writer for people who have an idea or story to tell without the skills to create a submittable book manuscript. Sorry, he does not accept term paper or technical writing assignments. Bill can be contacted on FACEBOOK.

BACK to Doctor Know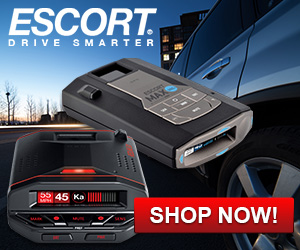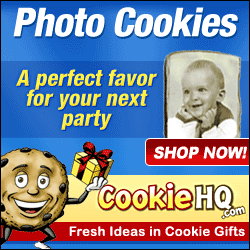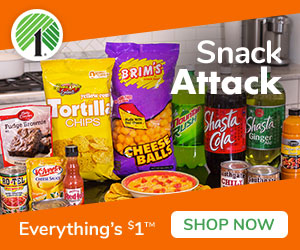 ©