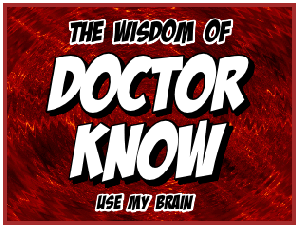 Where To Find Build A Bear Coupons
The Build A Bear Workshop is an American Retailer offering customized stuffed toys, clothes, other retail goods and parties to its customers. You can shop online, book parties at Build A Bear physical locations and find the nearest store at http://www.buildabear.com/. The company's motto is "Where Best Friends Are Made." This company has been acclaimed for the quality of its products and excellent customer service. Build A Bear is the top retailer in its field with over $500 million in annual sales.
Build A Bear coupons are available at many locations online, but only a few are really legitimate. The others just make you click through a bunch of ads and sign up for newsletters and deals that try to sell you other things. One excellent source of coupons is http://printable-coupons.blogspot.com/2006/11/build-bear-coupons.html. This web site offers Build A Bear coupons which are easily printed. Coupon expiration dates are clearly listed, with some on-going choices as well. This site offers special deals that may pop up for Build A Bear from time to time, so it is worth it to sign up for their email newsletter. You will also find many other coupon deals for various retailers on this site.
Dealigg.com offers printable Build A Bear coupons and discount codes for online or in store use at http://www.dealigg.com/story-Build-Bear-Coupons-BuildBear-Coupon-Code-2. I have noticed that they tend to offer coupons which appear to offer more lucrative discounts for online or in store use than other web sites. These include instant $5, $10, $25 or $50 off deals. They also have excellent deals on packages which include a stuffed toy, clothes and shoes starting as low as $29.99. Dates are always important, so be sure to pay attention to the valid dates for the coupons or discount codes you plan on using.
Retailmenot.com offers an excellent rating system which not only allows customers to print and use Build A Bear coupons and discount deals, but also to rate and comment on them. Their web site is located at http://www.retailmenot.com/view/buildabear.com and lists coupon and discount deals in the order which customers prefer to use them. More importantly, they offer a 'success rate' percentage rating based on customer feedback and staff picks. That rating allows those choosing coupons or discount codes to know what they may be in for in advance. Not all 'great deals' are great and sometimes it is actually cheaper to purchase items individually, than by using a package deal or discount.
Dealspl.us offers a Facebook style, customer driven like or don't like rating system for the Build A Bear coupons they offer. People who print their coupons can also leave comments. Their web site at http://dealspl.us/buildabear-coupons is very simple to navigate without having to go through a bunch of hops to find what you want. Coupons are on the welcome page for the web address I have listed above. Coupons and codes are offered for in-store or online use, with valid dates clearly stated to help avoid any confusion.
Dealcatcher.com is another good source for Build A Bear coupons, codes and discounts. An easy print interface makes printing simple. This web site located at http://www.dealcatcher.com/build-a-bear-coupons allows you to comment on or even flag a coupon that either doesn't work or has disappointed its user. It also lists expired coupons which can be helpful to people who have coupons and want to find out if they can still use them despite the expiration date indicated on the coupon.
The best way to get a discount with Build A Bear Workshop is to go into a local store if you have one nearby. Retail stores have a physical presence to financially support and tend to offer better on the spot deals or even the use of expired coupons to get people in the door and build customer loyalty. They may also give some favors away to keep the kids happy. Children rate the Build A Bear experience very highly, so if you're buying for your own kids be sure to bring them along.
If you plan on having a party at a Build A Bear location, you can use coupons and discount codes to save a bundle. Children who attend the parties all receive a $10-12 animal and tee shirt, but the party person may get more and sometimes coupons or other deals offer extra 'Build A Bear Bucks' for spending during the party or anytime after in the store. Typical coupons which are available online and year round offer a 20% discount on parties.
Build A Bear is just like any other large retail business online or in the real world. The only way to get the best deal is to patiently search through as many coupons, discount codes and special deals as you can find. The key is to decide exactly what you want a discount on, how much you are willing to pay for a product or service and when you plan on making a purchase. Those three considerations take some work and planning, but will pay off in big savings if you take the time to do the research involved.

As a professional writer Bill accepts various paid writing assignments. Articles on most any topic are his specialty. He is also a non-fiction ghost writer for people who have an idea or story to tell without the skills to create a submittable book manuscript. Sorry, he does not accept term paper or technical writing assignments. Bill can be contacted on FACEBOOK.

BACK to Doctor Know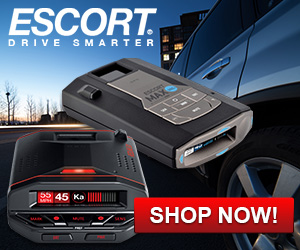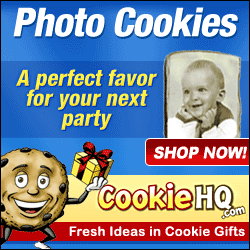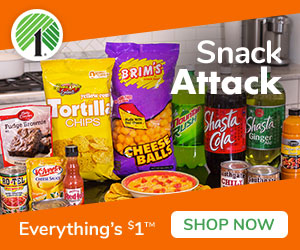 ©