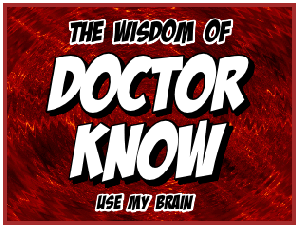 Veneto: The Charm of Venice and Much More
Most people have heard of Venice and dream of a romantic gondola ride through the city of islands, but Veneto is the home to Venezia. This independent state is a part of the Republic of Venice, populated by five million people and it lies on the Gulf of Venice in Northeastern Italy. Veneto offers a wide variety of choices for tourists if you love Northern Italian cuisine, excellent wines, music, history, pristine lakes and rustic charm.
The city of Verona hosts a well known and always highly anticipated annual opera festival. This home of Romeo and Juliet is also a wine loverís paradise. Vinitaly is Italyís most popular wine festival and occurs annually in Verona during April with over one hundred thousand participants from eighty nations. Valpolicella, Soave, Barolino, Custoza and Lugana are the main wine producing centers with many small and family operated vineyards open to the public for tours and tasting. While in this area you can also visit historic castles, churches and an ancient Roman amphitheater.
The city of Vicenza is home to the famous Olympic Theatre and chocked full of art galleries, museums, historic landmarks, churches and the world famous Palladian Villas of the Veneto. If you want to go a bit off the beaten path while in that area, Padova is nestled in between Venice and Vicenza. It is home to a beautiful botanical garden and the Scrovegni Chapel where you can view the thirty-eight frescoes by Giotto.
Although Veneto is mostly a summer tourist mecca, it is a place that offers year round events of interest to visitors. Each November there is a world class International Horse Show with a huge parade held on opening day. Bibione on the sea offers a world class living nativity scene at the Church of Santa Maria Assunta every December. The celebration of New Year in Venice is legendary and cannot be missed if you happen to be in the area during that time.
Over one hundred small islands make up historic Venice which is accessible from the mainland by rail or boat. Connected by bridges and canals, this capital of Veneto is a world class tourist destination. The six major regions of Venice are Cannaregio, Castello, Dorsoduro, Santa Croce, San Polo and San Marco. When people think of Venice apart from the canals, they usually think of San Marco Square (beauty and birds - lots of both) with Dogeís Palace and the Basilica San Marco in the distance. If you enjoy good home style Italian food and want to stay at a rustic inn, the San Polo district offers those choices and more.
Ready for that gondola ride? You can visit the Grand canal about eight miles from the city center where most tourists go for that romantic and unforgettable experience. These forty minute excursions are fare-regulated and give you a unique waterís eye view of Venezia. Each vessel holds six people, so you can share to split the fare. Some more experienced tourists recommend the quieter back canal areas for a truly romantic and far more intimate gondola ride. You can also use the less pricey vaporetti water bus system for sighting-seeing or to get around Venice and the nearby islands.
The Church of St. Mary of the Friars (Santa Maria Gloriosa dei Frari) is a must-see. It features the Titan over the alter, fabulous paintings, statues and the famous grave of Canova. Because it is a bit out of the way, there are less tourists and more room to browse around and take it all in. An inexpensive tour book is sold there and you can attend mass if you come at the right time.
Opera fans or those who want to be must try the innovative Musica A Palazzo. People say that it is like opera in your living room and well worth the sixty euros. Each act takes place in separate rooms, so you have to move around a lot and it can be warm in there: Dress lightly and casually. The presentations are not full length operas, but a collection of highlights and that suits most visitors just fine. Although itís located in an out of the way place, the uniqueness is worth the trouble.
Among the historic sites, architecturally-significant buildings, landmarks, museums and religious locations to see while you are in Venice are St. Mark's Square, Palazzo Ducale, Scuola Grande di San Rocco, Saint Mark's Basilica, San Giorgio Maggiore, Santi Giovanni e Paolo, Torre dell'Orologio, Teatro La Fenice, Lagune von Venedig, Peggy Guggenheim Collection, Santa Maria della Salute, Ca' Rezzonico, Libreria Acqua Alta, Il Redentore, Ca' Pesaro Galleria Internazionale d'Arte Moderna, San Zaccaria and Dorsoduro.
Proper planning or going along with an experienced visitor to Venice will allow you to see most of the best of what that city offers in less than a week. If you want to travel throughout Veneto, I would suggest leaving at least seven to ten days for that trek. Guided walking or bus tours are good choices, but will not allow a lot of freedom to spend as much time as you like taking it all in. Ciao!

As a professional writer Bill accepts various paid writing assignments. Articles on most any topic are his specialty. He is also a non-fiction ghost writer for people who have an idea or story to tell without the skills to create a submittable book manuscript. Sorry, he does not accept term paper or technical writing assignments. Bill can be contacted on FACEBOOK.

BACK to Doctor Know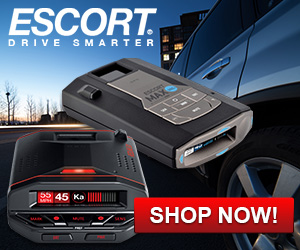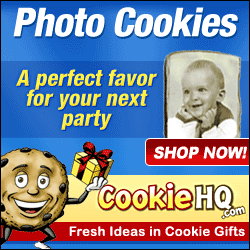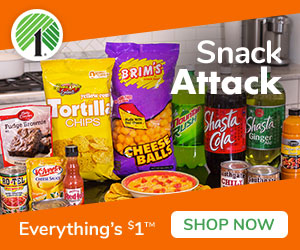 ©