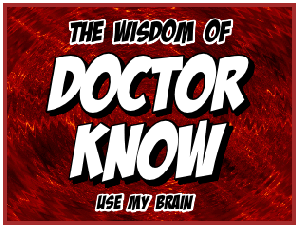 Andalusia: A Travel Destination To The Heart Of Spainís History and Cultural
Andalusia is one of the most prosperous of Spainís seventeen autonomous communities. Itís also what most people think of when they think about the romance and mystique of southern Spain. Apart from the fabulous fairs (ferias and fiestas) which take place beginning in April and extend into the fall, there are the historic provinces of Sevilla, MŠlaga, Almeria, Cadiz, Cordoba, Granada, Huelva, Jaenand and all that they offer tourists.
Lovers of music and dance will discover the passionate and seductive lure of Flamenco. This art form has flourished in Andalusia for over five hundred years. Flamenco purists can experience the best of this music and dance by attending a Pena flamenca. This is a meeting place or grouping of Flamenco musicians or artists that present the most traditional and purest form of the art without any particular interest in impressing tourists or making money. Be on the lookout for these local and regional celebrations when visiting Andalusia.
Those with an adventurous spirit that require something more than just beauty and art to get their adrenaline flowing can try watching an old world-style bull fight. The bull fighting season begins with the fairs in April and continues until mid-October. Bullfighting is Spainís national sport and one that grows more popular each year. In addition to the actual confrontation between the bull and the bullfighter (matador), there is the spectacle of the event: Entrance of the bull, the picador (a pair of horsemen), the banderilleros (they plant little flags with barbed tips on the bullís shoulders), and the matador.
The ferias (fairs) and fiestas (festivals) present the best way to experience Andalucian culture. One of the most popular is held annually in Seville, starts about two weeks after Easter Holy Week in April and lasts for six days. This event includes colorful parades with decorated carriages, people and horses in costume, amusement rides and lots of wonderful food and entertainment. If you visit Andalusia during the summer you are bound to run into any number of local fiestas held in every town and village. Fiestas are showcases which highlight the history and cultural of each place. These events give townspeople a chance to celebrate and share their heritage.
When it comes to food, you cannot visit Andalusia without sampling dishes made from their treasured legs of cured ham. Fish and shellfish are also beloved staples prepared in many different ways. Gazpacho (pescaito frito, locally) is hugely popular and a must eat for tourists. If you visit southern Spain, leave your diet behind. Deep frying is the preferred cooking method, but well worth the extra calories for once in a lifetime meals you just can find elsewhere.
I Costa del Sol (Coast of the Sun) in the MŠlaga province is world renowned for its tourist appeal. Most people fly into MŠlaga airport and travel from there to the fabulous resorts located on the coast from Manilva to Nerja. This area is a surprising place that offers much more than just sun and beach. Amazing landscapes, Michelin Star restaurants, archaeological treasures, historic structures, traditional flamenco and a world class bio-park that has become a model for modern zoos give the active tourist many exciting choices.
History buffs will be sure to place Granada on their must-see list. Among the many historic locations and culturally-significant places to visit are Alhambra and Generalife. The Alhambra is a huge fortress constructed during the fourteenth century by Arab rulers of that time. This cultural treasure occupies the top of the hill of the Assabica on the southeastern border of Granada and remains one of Spainís top tourist destinations. The Generalife is a palace surrounded by romantic gardens filled with beautiful flowers, exotic plants and fabulous fountains.
Among the seven million people that live in Andalusia are the almost seven hundred thousand Gypsies or Romani people. They bring a richness of music, culture and costume to the region. If you really want to experience traditional Gypsy music, dance and culture you must attend the RomerŪa Nacional de los Gitanos or National Gypsy Pilgrimage. This annual event takes place in Cabra on the third Sunday in June. The celebration began in 1969 and was established to help unite far-reaching Gypsy communities throughout Europe, and to provide an opportunity for non-Gypsies to meet and bond with Gypsies so that both cultures can better understand each other.
Andalusia is a wonderful tourist destination that has much going for it. Spain loves children, so donít be afraid to bring the kids. There are a wide variety of family friendly events that take place during the summer tourist season. Whether traveling with family, friends or on your own, southern Spain is a treasure trove of history, culture, music, art and unique cuisine that should be experienced at least once in a lifetime.

As a professional writer Bill accepts various paid writing assignments. Articles on most any topic are his specialty. He is also a non-fiction ghost writer for people who have an idea or story to tell without the skills to create a submittable book manuscript. Sorry, he does not accept term paper or technical writing assignments. Bill can be contacted on FACEBOOK.

BACK to Doctor Know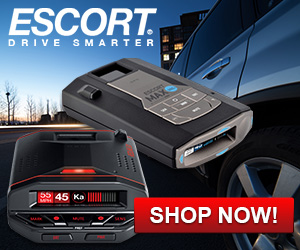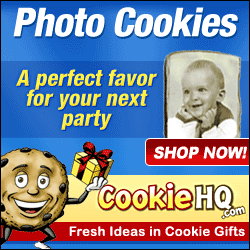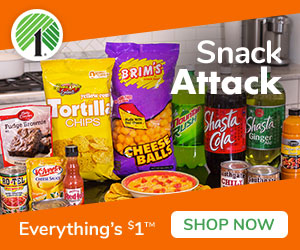 ©