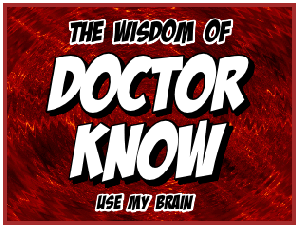 Travel: Planning A Central Florida Vacation
There was a time when a trip to Orlando was a simple matter. Most people planned for a day or two at Disney World, Universal Studios or Sea World, and then headed straight for the beaches to the west, south or east. All that has changed as Central Florida has become one of the largest vacation centers in the world. Knowing how to navigate through that behemoth, get a good deal and still have some fun takes some planning.
Let's start with Disney World. It's a world unto itself. Disneyland in California is surrounded on every side and right across the street by motels, hotels, restaurants and stores. Walt learned from that and created the Florida Mouse House with a huge buffer zone around it. The first time that you drive into Disney World, you discover how really secluded it is. It's also a lot larger than the California Attraction and that means you have to decide what you want to see and do before you arrive.
Disney World is split into The Magic Kingdom, Epcot, Disney's Hollywood Studios, Animal Kingdom and Downtown Disney. Each one of these theme parks offer much and deciding which to visit while you are in Central Florida depends on how much time and money you have available. It also depends on the ages of the people traveling with you (if there are any others). Even in the off-season during winter (except for December which is prime time for Holiday enthusiasts) you will only be able to properly experience and enjoy one of the Disney World theme parks each day.
The Magic Kingdom is a must-see for first-timers and offers something for everybody. All ages can have a ton of fun there. Epcot can be a bit trying for youngsters and teens may get bored if they just want action rides, but most adults (30 years +) will love it. Disney's Hollywood Studios is perfect for people on their second trip to Disney and offers something for all ages. Animal Kingdom takes some getting used to and should be last on your list. Go there on a cool day. There are many live animals, lots of odors in the air and Florida's subtropical climate brings out the bugs.
Downtown Disney is not really a theme park, but a place to eat, drink and be merry. Restaurants, movie theaters, shops and more make it a terrific place to visit (especially at night) in the Orlando-Kissimmee area. It's the kind of place that is perfect for spending some quality time with someone close to you, but it is designed to fit all ages and does so very well. I do recommend that you avoid bringing very small children there unless it is necessary and like just about everything to do in that area, there is a lot of walking required.
Universal Studios is a true Mecca for anyone that has a love for Movies. Not only are there plenty of attractions, but exhibits and special events like the infamous Halloween Horror Nights each fall. Kids like Universal because there are really plenty of really unique rides and lots for them to do, but I have always felt that it is a bit intense for very small children. I recommend ages eight and older for Universal Studios simply because they will enjoy it more.
Like Disney World, Universal Studios has several attraction areas available (at least eight at my last count) and each one has rides, shows and exhibits. You can spend just one day there, but you are unlikely to see or experience very much. I suggest going online for a list of specific attractions offered by Universal in each area. Look them over and decide which areas you feel will provide you (and any others with you) with the best bang for your buck in the time alloted. It's a tough choice because all their areas are excellent and will leave you with wonderful memories. I still watch videos that I took when I first started visiting there with my family back in the 1990s and marvel at how much fun we had.
Almost every ride or attraction at Disney and Universal has become a mega-enterprise with lots of stuff to buy before and after. Unless you are as rich as Donald Trump or have the arms of Hercules needed to lug around all the stuff you can purchase at each stop, I suggest that you wait until you reach the exit and then think twice before you buy. Did you really need that Sleeping Beauty FM radio or Woody Woodpecker cell phone?
The other big deal in town is Sea World. It is very different from Disney and Universal. Sea World has been roundly criticized for not keeping up with the times despite the fact that the Orlando version of that franchise gets visited by over five million people each year. The key to deciding whether or not to visit Sea World is understanding that it is more of a Marine Zoological experience and less of a theme park in the most traditional sense.
Sea World offers some rides (not nearly as many as Universal or Disney), live entertainment and animal exhibits. It is an amazing place to view Marine Animals and learn about nature. If you are traveling with children they will either like it or not. There is almost no way to be sure and in terms of prices, I have never thought it to be any sort of a bargain. I suggest that you save Sea World for a time after you have been to visit the other two big boys in town.
The big three theme parks are very disability friendly, at least that was my experience every time I brought my disabled mother along. So that is one thing you can cross off your list of concerns if it is a worry. The biggest problem with going to Central Florida on a vacation is that you are immediately overwhelmed by everything. That is a recipe for wasting a lot of time and money. That's why you really have to research what is available before you arrive and make lodging arrangements in advance. Stay away from the free or discounted theme park ticket deals offered by time share and resort salespeople and don't waste your time with vacation homes.
Vacation homes are just regular houses that people set up for very short term rentals to tourists. They are often lost in a sea of unfamiliar neighborhoods and are over-priced, have few if any amenities (there are extra charges for everything including turning on pool heaters or coolers) and are usually too far away from everything to be convenient. I am speaking from personal experience having tried them on several occasions and been disappointed every time. There is no maid service and a hefty penalty fee built into your agreement if the owner feels you left without cleaning the dishes, washing the towels or making the beds. You'll also find that robbers target these homes knowing that they are likely to find lots of goodies home alone while you and yours are out for the day.
If you're on a tight budget I recommend staying in Kissimmee and suggest a medium priced suite hotel, depending on your needs and preferences. There are also some very nice rooms available at smaller hotels and motels for low prices. Since you are likely to be out most of the time you don't want to over-spend on a hotel room or suite. Almost all the hotels and motels include basic amenities like Wi-Fi, a decent pool, a guest laundry, free parking and dining or convenience store shopping a short walk away. Always check online reviews before you decide to check-in.
Kissimmee offers a lot in terms of things to do even after a day at the theme parks and the prices are always better than anywhere else in the area. It's tourist friendly, but mind the rules if you're driving around and always carry identification for yourself and every member of your group. Police are a bit over the top and get ticket happy during certain times of the year. Despite that diligent and often over zealous Police presence, more tourists are robbed in Kissimmee then just about anywhere else in Central Florida, so be careful if you stay there.
The main drag in Kissimmee is Highway 192 or Irlo Bronson Highway. Some of the top attractions are Zip Orlando (Zip Line ride), Thompson Aire (Hot Air Balloon rides), Disney's Winter Summerland Miniature Golf, Capone's Dinner and Show, Pirates Island Adventure Golf, Medieval Times, Fun Spot USA (go-carts and rides), Kissimme Go-Karts, Arabian Nights Dinner Attraction, Osceola County Pioneer Village and Museum, Mindy O Waterpark and various Golf offerings that seem to be everywhere.
If you want comfortable lodging and are willing to pay for it, International Drive might be just your cup of tea. This area is tourist central with lots of hotels, smaller attractions like Titanic the Experience, and it's on the doorstep of Universal Studios. The good news is that this area is (for the most part) compressed and far easier to navigate than Kissimmee. As far as safety goes, you'll find tourists out and about and walking around at Midnight in that area and it's still far less expensive than the theme park hotels.
If you are flying in it's a really long way to the Orlando Airport to and from the attraction areas. Unless you are renting a car, check out which hotels offer free transportation to and from the Airport or use a discount transportation service. If you have a chance to drive around you will see that the Orlando-Kissimmee region is so huge and diverse that it is almost impossible to just arrive in town and decide on one particular area where you would like to stay. If you do that you will have a nice ride, waste lots of gas and may regret your lodging choice in the end: So plan ahead instead of just cruising the area for deals.
Downtown Orlando offers much in the way of entertainment and is right off the highway. I suggest that you do not stay near there and save that area for an evening or night visit. When you do visit, be careful. Despite their best efforts, downtown can still be a dangerous place. It's like all resort areas everywhere: Filled with criminals looking to score by taking advantage of tourists who get lost or wonder too far away from the action. The good news about Downtown Orlando is that they have lots of special events and activities all year round during the day and at night in addition to their regular hot spots. A must-visit is Church Street Station (the old Orlando Railroad Depot). It's fun central for downtown.
If you are in love with crazy theme bars, wild karaoke and your party does not include children, the nightlife of Church Street Station might just be what the doctor ordered for you. Daytime is for families and offers much in the way of eating, shopping, activities and historic sightseeing. Great bargains can be had by a wise and thrifty tourist. Amtrak still runs right through the Station area, so keep an eye on the kiddies if you bring any. Don't wonder too far from Church Street. Orlando is a huge area that gets lots of people lost, whether walking or driving. If driving, be very careful where you park. Use a lot with an alert attendant and don't leave anything of value in your vehicle. Do NOT try and travel to Church Street from the theme park areas during rush hours (6AM-9AM and 3PM-6PM).
The Orlando Science Center and Kennedy Space Center offer those who want to see technology in action a good chance to do so. Both offer state of the art exhibits and interactive things to do. While the science center is close to town, the space center will require an occasionally tedious one hour (or slightly more) drive to the east and some planning. An early start is the only way to visit the space center. Bus tours through the property sell out fast and many tickets are already lost to tour groups year round. Although the shuttle missions are no more, rocket launches can bring everything to a halt, so check before you go.
After all is said and done when it comes to planning your Central Florida vacation, there is still the issue of how long you have to wait at the various theme park attractions and rides. I have always found it very frustrating to wait forty-five minutes for a five minute ride. First time visitors should check online reviews and attraction descriptions and make up a must-see list to save time and make sure you get to experience what appeals to you the most. Some of the more popular theme park shows take or even require advance reservations, so this is yet another important consideration to remember when you plan your vacation.
Christmas and Easter are guaranteed nightmares for Central Florida tourists. An extra three to four million people visit the Orlando-Kissimmee area during those times and the price of a meal at many restaurants will double or even triple. Traffic is unimaginably congested and theme park wait times for rides and attractions easily quadruple. If you are not willing to deal with those hassles or prices, check hotel rates. Those rates will reflect peak and off peak periods. They will give you a good indication of the best times to visit and help you to get the best deals you can without all the fuss.
Gulf Beaches on the west coast are a comfortable two-hour drive away. Places like St Petersburg Beach, Treasure Island and Clearwater Beach are wonderful and often over-looked vacation gems. While heading there you'll pass through Tampa and downtown St Petersburg. When you get to Tampa be sure to stop and enjoy the transplanted Cuban Culture, local history and fabulous restaurants to be found in and near Ybor City (pronounced E-BOR). St Petersburg is a lovely city with lots of smaller and less crowded attractions in and near the downtown area. These include the Salvador Dali Museum, Museum of Fine Arts, Sunken Gardens and The Pier (where is there is an Aquarium, Historic Museum and much more to experience).
The warm and shallow Gulf of Mexico beaches between Clearwater Beach, Treasure Island and St Petersburg Beach are always a treat. Lodging is affordable year round and there is always lots to do. Gulf fishing trips can easily be arranged and golf is everywhere. This area favors those seeking a more restful atmosphere. Quiet walks along Pass A Grille Beach and the historic wonder of Fort Desoto Park near St Petersburg Beach have much to offer. Make a stop at the nearby Don Cesar Hotel for lunch. Looking like a huge pink palace rising up out of the sand, it was once a favorite haunt of Al Capone (and may still be?). If you visit Clearwater Beach, make a worthwhile day trip to Tarpon Springs. It's the home of historic Florida sponge diving and a fabulous center for Greek culture.
About an hour drive (or a bit more in peak traffic or construction periods) east from Orlando brings you to the Daytona Beach area. A boardwalk full of attractions, fabulous golf, NASCAR racing and lots more await you. The town has a tradition of allowing cars to roam up and down the beach, so watch the children. The boardwalk and beach areas are definitely for the younger set. If wild is your plan, visit Daytona Beach (a Spring Break Mecca) and bring lots of bail money. The local police are not amused. Given a choice, heading west to the Gulf would be my plan. There's more to do and the prices are wallet friendly.
If you plan to travel south to the Fort Lauderdale, Hollywood or Miami areas from Central Florida, get ready for a reality check. It is a REALLY long drive and the temperature differences hit you in the face as soon as you arrive. Those places are HOT and I am not just talking about the nightlife. You will need a day to get used to the temperatures and I suggest you leave at least three days for any trip you plan to those areas (including driving time). Flying is faster, but you still leave two days to enjoy the Atlantic Beaches and everything there is to do nearby.
While you're in that area visit historic South Beach. You may also want to stay there. The hotels offer some very good deals if you are willing to dig for special rates online. The Miami Zoo and Seaquarium are a must-see if you have children with you. The Everglades is buggy and very hot, but fun for airboat rides. Also on your list should be Parrot Jungle Island and any one of the many boat tours that show off celebrity homes and other interesting places from the water. Charter fishing is also a great choice and with all the local boat captains that off it, you can get a real bargain if you ask for one. Just be careful when you head out into the ocean waters near Fort Lauderdale or Miami: You are on one tip of the infamous Bermuda or Devil's Triangle!
Florida is not a good vacation idea for those on an extremely tight budget. If the toll roads, speed traps and tourist rip-offs don't get you, the theme parks will. If you're driving in, remember how big Florida really is. The northern part stretches across two time zones and the length of the State is substantial. Be sure your vehicle is in tiptop shape before you enter a freeway or toll way. Repairs and traffic fines will cost you big time in Florida. Local and State Police love speeders, so stay a few miles below the limit. Make sure everything in your car is legal and buckle up. Travel during the day and avoid the rest stops except those on toll ways.
No matter how hard you plan, a Florida vacation will still end up costing you more money and time than you think it will. Leave an extra day free for WHATEVER if you can. Take some of the sting out of the cost of airfare and hotel rates by using online services that offer discounts for rooms that hotels have trouble booking. If you stay in a suite, I recommend that you think twice before cooking and just keep some food around for a quick breakfast, sandwich or a snack. You will not believe how tired you can get be after a day of fun. There are many good choices for inexpensive dining in the Orlando-Kissimmee area including places like Ponderosa, Sizzler, Golden Corral (my personal favorite), Bob Evans and numerous buffets offering a wide variety of ethnic and family favorite foods.
Foreign visitors planning a Central Florida vacation should pay close attention to any free dvds or literature about a Central Florida vacation they receive from travel agencies, airlines, car rental companies or visitor bureaus. If you are flying in from abroad and not renting a car you should always try and avoid taxis in favor of any free or discount hotel transportation, or use airport limo (van) services with good online reviews and reasonable rates. After you check-in, a special discount bus service to the theme parks stops at most hotels and will get you into the parks faster. Parking your own or rented vehicle will waste a couple of hours of your day. Buying theme park tickets in advance will only save you time during off peak periods, but might save you a few bucks during all periods. Group buys may get you a decent discount if you're traveling with ten or more people.
Planning any vacation is a hassle, but without a really well thought-out plan your Central Florida trip can easily turn into a nightmare. Go online and study maps to become familiar with the areas you will be visiting and take note of major roadways and toll ways. Research the exact cost of tolls because some toll booths are automatic and without an attendant at a few exits. Leave enough free time to shop, explore and discover; but set a budget, a schedule and try your best to stick to them. Allow extra time for everything and be aware of extreme temperature changes. It can and does get very cold in Florida during the fall and winter. It's extremely hot during the summer. Sun-burns and bug bites are a part of the experience, so be ready with the appropriate preventive items and cures. Be smart and check every service you plan to use with the online better business bureau or read user reviews. You would be surprised how many well-known hotel chains, restaurants, rental car and transportation companies receive unsatisfactory ratings or get horrible reviews when it comes to services they offer visitors in Central Florida.
Great Food, Great Fun at Tarpen Springs on Florida's West Coast...
I lived in Florida during my teen years in the 1970s . As a transplanted New Yorker I was amazed at all the West Coast had to offer. While many of my beloved Tourist Traps have sunk just like the HMS Bounty replica which once graced the area known as The Pier in St Petersburg, other lesser known little gems have survived to this day. One such place is Tarpen Springs. Located on Route 19 between Clearwater and New Port Richey, it's a town rich with Greek Culture and internationally famous for the Sponge Divers who dive for sponges and show off for onlookers just as their fathers and grandfathers have done for decades.
There is no admission fee because it is a town, not a museum or theme park. However, you will probably want to spend a few bucks to go out on a sightseeing boat to watch the Sponge Divers. You will also likely be lured into spending a few more dollars on the delicious Greek Food. Then there are the amazing array of sponges available to purchase for decoration or actual use. Most people that come there make the mistake of using the place as a lunch stop while traveling along the Gulf Coast. Once they arrive they instantly regret not having allowed more time for their visit.
I suggest you allow for at least half a day to visit Tarpen Springs. It's not the Mouse House, but most kids over five will enjoy the experience. Older children who are inquisitive about other cultures or that need a good subject for a "How I Spent My Summer" essay will appreciate the place. Of course anyone wanting to traverse the Gulf Coast in that part of Florida can begin at Tampa, St Petersburg or St Pete Beach and continue North on 19 to Clearwater, Tarpen Springs and Crystal River. All have some genuinely enjoyable experiences, apart from the fabulous beaches, so plan carefully before you head to the Sunshine State.
West Coast Florida Visitors... Don't Miss These Places...
When traveling along 19 on Florida's west coast take some time to check out the Sponge Divers and Greek culture of Tarpen Springs as mentioned in a previous post. But don't stop there... Silver Springs is now a state park in the Ocala area, but still home to the famous glass bottom boats. Those vessels allow visitors to peer down into the crystal clear water created by underground springs. You'll see everything from Native American artifacts to a small boat left behind by Spanish Explorers who visited there hundreds of years ago. A number of movies have been filmed there including older Tarzan flicks and the entire park is rich in history and natural beauty. I enjoyed my visits there as a child and teen.
Another attraction that is world famous and located on 19 just a couple of hours from the Tampa/St Pete area is Weeki Watchee. It is home to a live Mermaid show that has been around since the 1940s. You can sit in a comfortable submerged theater and be entertained by beautiful gals in their mermaid gear. And yes... It is appropriate for all ages. Toddlers might be bored or get scared unless they have seen The Little Mermaid, but I generally recommend the show for ages five or six and up. Call ahead to check on any age restrictions. Things have changed a bit since it became a state park. However, the show is as good as it ever was and the surrounding area offers a chance to visit classic Florida with a modern touch.

As a professional writer Bill accepts various paid writing assignments. Articles on most any topic are his specialty. He is also a non-fiction ghost writer for people who have an idea or story to tell without the skills to create a submittable book manuscript. Sorry, he does not accept term paper or technical writing assignments. Bill can be contacted on FACEBOOK.

BACK to Doctor Know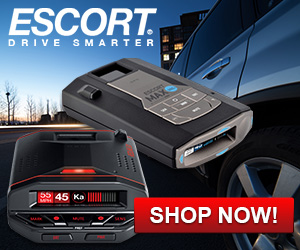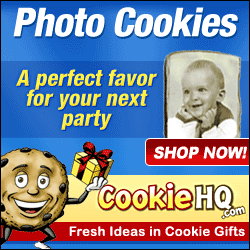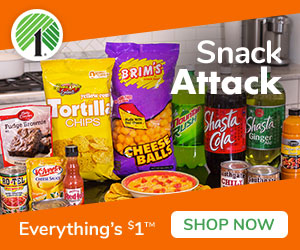 ©