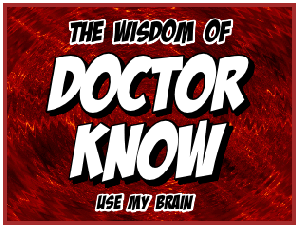 Summer Vacation, Business and Holidays Travel: Are You Ready For This?
Millions of Americans will take to the air and road this summer in the hope of having a terrific vacation. Most of these people believe they have made all the arrangements necessary to ensure the best possible experience, but let me chime in on your plans and offer some suggestions that have been learned the hard way over many years of business and pleasure travel.
Right now there are a number of people out there who have the potential of completely destroying your vacation. Have you accounted for them? They are the airline employees, hotel employees, people who plan road construction and airport expansions, and the criminals. They could care less about your plans and have their own agendas.
Let's begin with those who travel by air. People often assume that travel may be slowed by winter weather conditions, but the reality is that things clog up far more in summer. Millions of Vacationers push the limits of a system that is already over-burdened by security considerations and staff shortages. Your only protection is to travel during off-peak hours. If you have children, this may be annoying, but it might save your vacation. You'll find it easier to check into a hotel late at night or early in the morning (just make sure you don't have to pay for an extra day because of what some hotels might consider to be an early check-in).
The number one complaint from people who travel to places like Orlando, Florida, is that after carefully planning to arrive on time at their hotel, they have to wait hours more to check in. The best time to check in is early (7AM - Noon) or late (7PM-Midnight) There is a almost always a shortage of maids available to clean the thousands of hotel rooms in Orlando and Kissimmee. Most hotels allow you to request an early or late check in time with a credit card without charging you for an extra day (but make sure before you register). If you arrive around the traditional times (just after lunch or in the afternoon), expect a lot of waiting. The best arrival days are Sunday to Thursday. Be warned, there is no such a thing as easy or express check in. As long as you need a key, card or code, you are going to wait and weekend rates are almost always higher.
Staying at a medium sized hotel that is owner-operated will probably get you the best deal. It's all about deciding how much you are willing to pay, verses the amenities you need. If you can live without a concierge, spa, exercise room, gift shop, in-house restaurant or room service you will save tons of money and likely still find yourself in a comfortable, quiet and clean room or suite. Personally, I prefer medium-sized suite hotels that offer two-room suites with comfortable chairs and modern kitchenettes. These almost always have free local calls and Wi-Fi. I shy away from hotel pools and suggest you do the same. If you have to swim or have kids with you that insist on a dip in the pool, look at it before you check in. Even some of the best hotels have pools that are kept in deplorable condition.
Almost all hotels and motels offer special rates for government employees, business people, truckers and companies willing to book several rooms for a certain period of time while they take care of whatever work they need to complete in town. Solo and family travelers can still get a great deal by picking up those hotel and motel discount booklets in truck stops, gas stations and restaurants. They are filled with discount coupons (but most are only good Monday through Thursday, so check the fine print). And don't forget about AAA and other travel card and club discounts.
I If you are driving anywhere in the USA, make sure you are a member of AAA. You will save a fortune by staying in hotels and motels that offer AAA rates and discounts. Some restaurants also offer AAA deals (look for their decal which should be prominently posted). More than that, you'll be able to contact AAA and research the status of highways and major roads you plan to travel on if you do not have a reliable on-board direction and road conditions service. Warning: Almost all road construction is done during the summer months with total disregard for travelers. Always add at least one day to any drive taking three days or more. Be smart and safe: Add a few extra hours to one day drives. The unexpected is part of every vacation.
Most people waste a substantial sum of their vacation budget on the drive there and back. Travel Sunday through Thursday. Save money on meals by stopping at places that offer buffet style dining, especially if you have children. Eat a late lunch and make that the big meal of your day. Places like Shoney's, Ryan's, Quincy's and Golden Corral are good values. Before you order, check coupon books available at gas stops for additional values and always ask if children's beverages are free (they usually are, but you will not be told that). Leave places like Waffle House to the locals and travel plaza eateries to the professional truckers. Vacation trips are also not the best time to discover fine dining restaurants unless you want a romantic (and expensive) meal for two. Forget those designer mini-malls and t-shirt shops. They are mostly still over-priced and tend to sell clothing that is brand heavy and fashion light.
Drink bottled water or beverages from sealed cans and bottles. Do not consume any alcohol while driving during the day. Most States now have zero tolerance alcohol policies which means (although they will not say it) almost any amount of alcohol in your system will get you are under arrest if you are stopped for any reason. If you are driving through the South and Southwest, driver beware when you leave the highway in places like Georgia, Alabama, Louisiana and Texas. There are many stop sign (two stop signs in a row), stop light and speed traps. Red light, speed and reckless driving cams are in use just about anywhere that municipalities can cash in them. Seat Belt and Child Safety Seat laws are strictly enforced everywhere these days.
Illegal Immigrant and Fruit Inspection stops await you in Texas, Arizona, California and New Mexico, so be ready. There are no ways to drive around these and they extend to county roads as well as highways. Carry identification for everyone in your vehicle and place recent pictures of your children in your luggage in case the unthinkable happens. Finger print them before you leave. Most schools do this for free now. Carry a well-equipped first aid kit, flashlight and flares, lots of bottled water and snacks, and something that will pass as a portable potty. Anyone who has sat in five hour traffic delays in places where they shut down highways for any reason at all (and there are lots of these places) has learned this the hard way. Those driving through the desert should carry a lot of extra water for drinking and for the vehicle.
Stay at hotels or motels that offer a free breakfast. But read the fine print, most end their breakfast early or limit the number of people per room that may partake. Avoid Hampton Inn, Holiday Inn, Holiday Inn Express, Ramada, Howard Johnson and Marriott properties for brief over night stops unless you are willing to pay a lot for a little. Best Western, Days Inn, Comfort Hotels and mini-suite style properties may be a better value. Pay cash for overnight stops to avoid extra or unexpected charges to your credit cards. If you travel through the Southern USA, you will probably not need advance card reservations at owner-operated properties (except on weekends and Holidays as a back up). Traveling through the Midwest, Southwest or Northwest will cost more and you should reserve sleeping rooms as far in advance as possible. These areas never have enough hotel rooms during the summer.
Suite Hotels are very popular and make sense for most people staying in one area for more then just a day or two. The problem is that some places call a standard hotel room a suite if it has a microwave, fridge and couch. Most of those kinds of 'suites' are small, expensive and uncomfortable. Ask friends and co-workers who have stayed in suite hotels and motels for their opinion and always look for any online reviews. Older suite style hotels and properties will probably have larger rooms. Drive up suites may offer more space and tend to cost less. If you choose a suite, save lots of time and cash by staying in one with a free full breakfast. Vacation homes are expensive, usually located far from theme parks and attractions, and present security issues. If that's your plan, ask before you rent and look for online reviews.
In the Orlando-Kissimmee area most vacation homes over-charge for things like turning on pool heaters or coolers. They can charge you a huge fee for any damages they feel you are responsible for even if the damage was there before you were. Condo Vacation Rentals cost less, tend to be family friendly, offer free and convenient parking, and are almost always closer to everything. I recommend Condo Lodge in Kissimmee for those headed to the Central Florida Attractions. Beware Resorts and Time Shares. Most have smaller rooms and offer little more than hotels, unless you are willing to pay a lot extra for golf and tennis outside your door. No matter where you stay, make sure they have a guest laundry or in suite washers and dryers.
Gas prices and airline fuel surcharges will take a big bite out of your wallet. Make sure your vehicle is tuned up with a fresh oil change and fluids topped off before you head out. Tire pressure is a biggie when it comes to travel economy and safety. If you rent a vehicle, check the fluids and tires yourself. If the oil is black and the coolant is dark colored or the tires look badly worn, ask for a different vehicle. Make sure the air is very cold (especially in the South and Southwest) and look for any interior or exterior damage before you accept the vehicle for rental. Don't rent from hole in the wall establishments. I like Budget and Enterprise for price, but watch for older vehicles being palmed off at new car rental prices. Think twice before using companies like Ugly Ducking or Rent-A-Wreck for vacation vehicle rentals.
Beware of auto repair scams. NEVER let anyone you do not know (not even service station, truck stop or travel plaza employees) look under your car or hood unless you have a mechanical problem. Check your own fluids and tires. Many scams involve someone damaging your vehicle while pretending to do some sort of safety or maintenance check. Keep you eyes open when you see vehicles parked along smaller highways or rural roads with people in them that are watching the road. They have probably thrown some sort of debris out on the road that can puncture your tire. If that happens they will be right there to offer a tire change service for some hefty fee. If you see them out there, watch the road carefully for any debris.
Finally, be careful! Use your check card and avoid credit card usage. Check balances daily. This will keep your vacation on a budget and help protect you against fraud. Criminals target people they see using cash and traveler's checks. Lock your vehicle (or rental vehicle) every single time you get out (even if someone is inside with the motor off). Never leave pets or children inside without an adult. Car jacking is on the rise everywhere. Avoid stopping at rest stops. These are NOT safe places even with regular Police Patrols. Limit your time at Welcome Centers and stay away from tourist stops that offer free hotel rooms, food or beverages.
Look around before you enter or leave a vehicle. If someone is watching you or walking toward you and you feel threatened, move quickly away from your vehicle toward other people. Take your keys, but don't stop to lock it or remove bags. Stay out of parking garages. Load groceries or shopping bags into your vehicle in front of the store even if you must park illegally for a few moments. Always try and remove luggage in front of a hotel or motel or while someone you know is watching. If you are by yourself or feel uncomfortable loading or unloading your luggage due to an early or late hour, request the hotel provide someone to assist you.
Keep laptops, cameras, electronic toys and pocket-sized electronic devices (except phones of course) inside luggage. Keep cell phones out of site and on your person. Buy and use throw away pre-paid phone cards instead of your cell phone or personal calling card if you unsure of extra charges outside of your home area code. Remove batteries from cell phones when not in use for an extended period of time to avoid cloning and make arrangements to call a friend or relative once a day to check in with them. Let them where you are staying, your plans for the day and provide a phone number. Always accompany children under sixteen everywhere and never leave them alone in a hotel room or pool.
I can assure you that as a Business or Pleasure Traveler, you will always be the prime target for a wide assortment of criminals including car jackers, muggers, rapists, child molesters, thieves and scam artists. They know you will be occasionally disoriented, off your guard, careless and probably more concerned about having fun or getting business done than just about anything else: So don't be. Always be on your guard and pay attention to your surroundings. Know where you are and where you're headed at all times and plan for (and expect) the unexpected.

As a professional writer Bill accepts various paid writing assignments. Articles on most any topic are his specialty. He is also a non-fiction ghost writer for people who have an idea or story to tell without the skills to create a submittable book manuscript. Sorry, he does not accept term paper or technical writing assignments. Bill can be contacted on FACEBOOK.

BACK to Doctor Know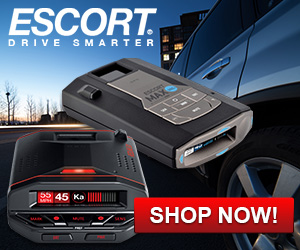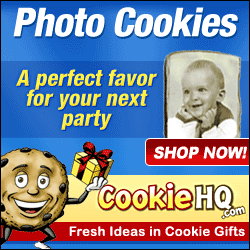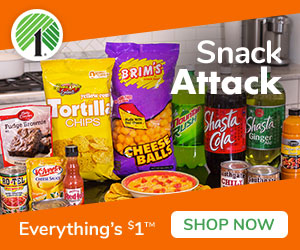 ©