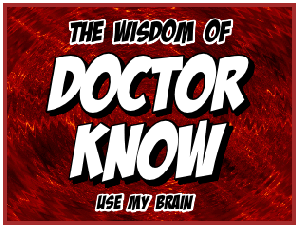 New York City Vacations: Stuff You Should Know About
Cities like New York represent a real challenge to tourists who decide to visit them. They do not show favoritism to experienced or inexperienced travelers and are always ready, willing and able to throw stuff at you that you will never see coming. If it seems that I am speaking of cities as living entities, I believe they are. Each has its own personality, attitude and set of rules. Knowing what those are will help when you travel there.
When people talk about New York City, they are referring to a generally congested area of Five Boroughs (or sections): Manhattan, Brooklyn, Queens, Staten Island and The Bronx. Most people go there to visit Manhattan. It is an island where you will find all those fabulous Broadway Shows, Times Square, the Empire State Building, Ground Zero, Rockefeller Center and most everything else that people think of when they think of The Big Apple.
Manhattan is a twenty-hour town, but that doesn't mean that everything is open all the time. Knowing the operating hours of places you want to visit and the approximate wait times is essential. Renting a car is an expensive waste (just try parking cheap) and gas pumps are hard to find in Manhattan unless you already know where they are. Take subways, buses, railroads and taxis. Shuttles go back and forth from the Airports (LaGuardia and JFK) and cost less than cabs.
Driving is a nightmare and those who haven't driven through the city before can expect non-stop frustration which may include getting yelled at or even bumped a time or two. Many streets are one way or have various rules for traffic with special lanes reserved for buses or other vehicles. Get ready for lots of traffic and parking tickets if you plan to rent a car. Visitors from overseas should never try to drive in New York City because it is a different experience that one can only learn by doing and that takes a long time.
There are a number of must-see places in Manhattan. Some are less known than others. One of the city's best-kept secrets is Fraunce's Tavern Museum located at 54 Pearl Street. I have been there a number of times over the years and it has never failed to inform and entertain. You can visit rooms where planners of the American Revolution sat, etched their names into a wooden fireplace and threw back some brews. While your down there, visit the South Street Seaport and Wall Street (check out all the people that make more money than everybody else).
Some other must-see museums are the Museum of Natural History (and Hayden Planetarium), Central Park (nearby and includes that famous little Zoo) and the Guggenheim Museum. Add to those the Statue of Liberty and Ellis Island. Ground Zero is open to the public more or less, but the memorial requires a free visitors pass which can be obtained from their web site at 911memorial.org. While your downtown, check out Little Italy, Chinatown (best food anywhere) and shop for bargains in the area of the Bowery near East Houston and Bond Streets. Stop by the Volunteers of America Mission, admire their amazing chapel and give them a few bucks (they do a lot of good downtown).
Almost any event at Madison Square Garden or Radio City Music Hall is bound to be a people pleaser for tourists. Just visiting the interiors of such treasured cultural landmarks is an experience in itself. If you're up early, stop by The Today Show and stand outside for a chance of getting your face on TV. They also have a number of big name free concerts during Spring and Summer, so check out what's on their schedule in advance.
If you can make it to Queens, visit the Botanical Gardens and Flushing Meadows Park (the old N.Y. World's fair grounds). Make a stop in the Bronx and see the fabulous Bronx Zoo. If Brooklyn is in your sites, make Coney Island and the New York Aquarium at Surf Avenue and West 8th Street certain stops. Horseback riding at the Jamaica Bay Riding Academy is an awesome and unusual city experience. It's located off of the Belt Parkway. You can get there from the Sheepshead Bay subway stop by taking a five minute taxi ride.
If you have seen The Godfather eight dozen times you might be interested in any one of the many Gangster tours offered in New York City. Some also include sites in New Jersey where The Sopranos was filmed. You can be bussed to places like the Bada Bing! and the diner where Chris was shot. If you are addicted to Sex In The City, there are also a number of tours dedicated to that show. You'll visit many of the outdoor locations where outdoor filming took place.
Last, but not least, there is the incredible Intrepid Air, Sea and Space Museum. The venerable Aircraft Carrier (now a museum) is located (ironically) in a New York City neighborhood called Hell's Kitchen on Pier 84 at 700 West 46th Street (12th Avenue and West 46th Street). Don't get the wrong idea, it's a nice area. Days and hours of operation vary, so visit their web site at intrepidmuseum.org and purchase tickets well in advance.
Tickets are well worth the cost of twenty-two dollars for adults, ten to seventeen dollars for children and young people, fifteen dollars for veterans, eighteen dollars for seniors and the museum offers group discounts. Active duty and retired members of the military, as well as museum members and children under the age of three receive free admission. Persons under the age of sixteen must be accompanied by an adult to gain entrance.
There is so much to do at Intrepid that the place defies definition. More than just a retired and much-honored air craft carrier, the museum is an ever-expanding entertainment for all ages that was recently updated. The Space Shuttle Enterprise is now on display there and that, alone, makes the place a New York City tourist essential. It is also a wonderful place to watch the annual Macy's Fourth of July Fireworks display if you happen to be there around that time.
The key to navigating Manhattan and enjoying a great vacation in New York City is to learn the layout of the streets before you arrive, purchase tickets to everything you can in advance (except Broadway) and carefully map out your route for each day. If you're planning on seeing a Broadway Play, matinee and last minute seats are cheaper at places like TKTS. The long lines are worth the discounts. You can also save big time by visiting online sites like Playbill, TheaterMania and BroadwayBox.com for promotional codes that will save you up to fifty percent off regular ticket prices when you purchase tickets using those codes from Telecharge and Ticketmaster.

As a professional writer Bill accepts various paid writing assignments. Articles on most any topic are his specialty. He is also a non-fiction ghost writer for people who have an idea or story to tell without the skills to create a submittable book manuscript. Sorry, he does not accept term paper or technical writing assignments. Bill can be contacted on FACEBOOK.

BACK to Doctor Know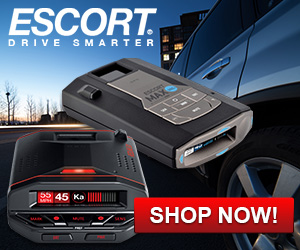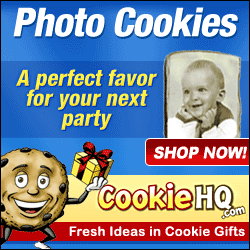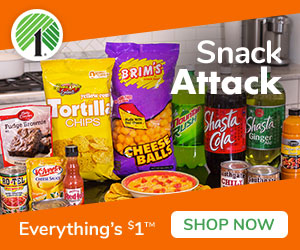 ©