Before you go to Florida
Topic: Travel
Before you visit or move to the Sunshine State… by Doctor Know
A lot of people visit each year, but some think seriously about moving to Florida. It is the only state in the continental USA that has a tropical climate. But all is not fresh orange juice and theme parks. Before you visit or decide to live there consider a few things...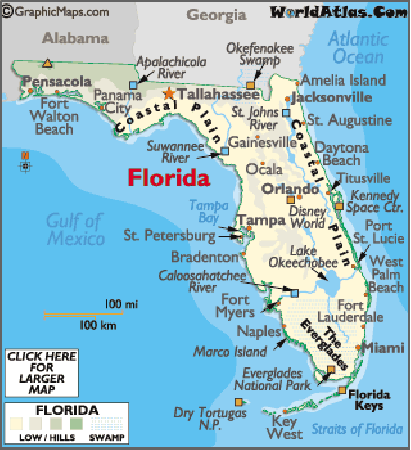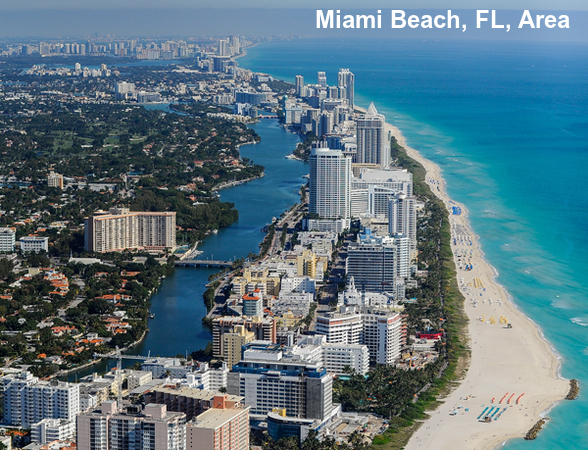 Climate... It's hot and the further south you go, the hotter it gets. If you are from a cold state it will take your body at least a year to acclimate and during that time you may find yourself with sudden instances of diarrhea and vomiting as your body adjusts. You can only stay in your house or car with the a/c churning so long. You eventually have to go outside and between the heat and humidity, it will hit you like a punch in the gut. Avoid dairy and heavy meals if you plan on going out. Bring water with you everywhere and crack those car windows a bit when you go out. Do NOT leave pets or kids in the car for any amount of time without a/c. Get a sun screen for the front window.
Crime... Tourists and newcomers to the Sunshine State are easy pickings for career criminals. Do not leave your car running or unlocked, unattended. Lock all your doors and windows at a hotel, b&b or home at all times. Never leave anything in your car or outside that you don't want stolen. Don't open your door for anyone you don't know. Lots of scammers and home Invaders look for people who will just answer the door. If they claim to be from the power company or police, dial 911 and let them tell their tale to the authorities. Carry a debit card and some i.d. with you, leave your cash and wallet at home or in a safe. Pickpockets and thieves are everywhere. When you gas up go inside to pay. Do not leave cell phones or laptops/tablets in the car or trunk (thieves will steal, heat can damage). Use indoor ATMs. Escort young teens and kids everywhere. Avoid going out alone late at night or early in the morning.
Critters... Alligators are more important to politicians than people so there are now MILLIONS of them in Florida. Lakes, ponds and swamps are favorite habitats. Don't stay or live too close to those places unless you want to find an alligator in your pool, backyard, garage or house, or a family member or pet attacked. In many places in southern Florida you will also want to beware of monitor lizards.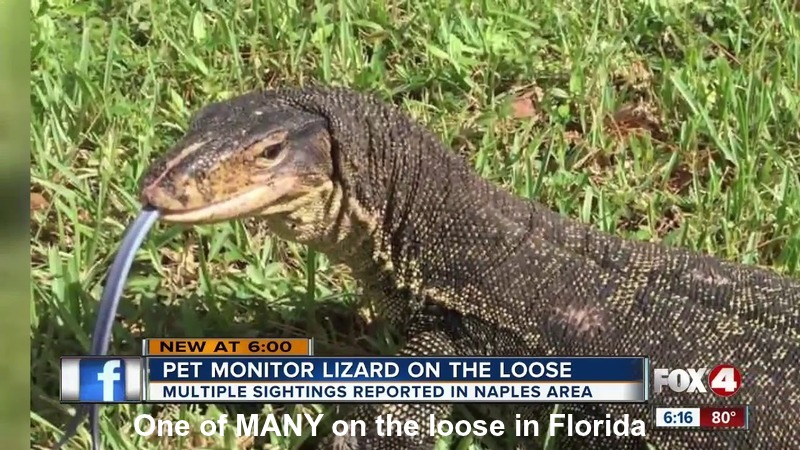 Big, fast and very dangerous. They catch and eat deer in the wild, so consider that and keep on eye on dogs and cats. Make inquiries with local wildlife authorities before you move anywhere. Talk to locals. Pythons are also a very BIG problem. Monkeys are also on the increase. They are unpredictable, carry many diseases and bite. They are destructive to cars and homes, and they have HERPES (which can be passed on to people). They will also dump your trash everywhere. With all the critters in Florida I suggest you purchase snap or locking trash bins. Leaving your door open to bring in groceries will also likely let in palmetto bugs and little lizards. Do not allow small pets to be by themselves outside. If the big crîtters don't get them, the larger predatory birds might.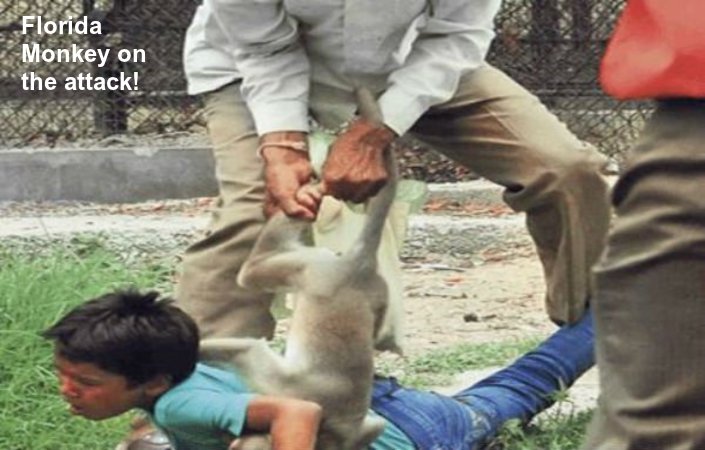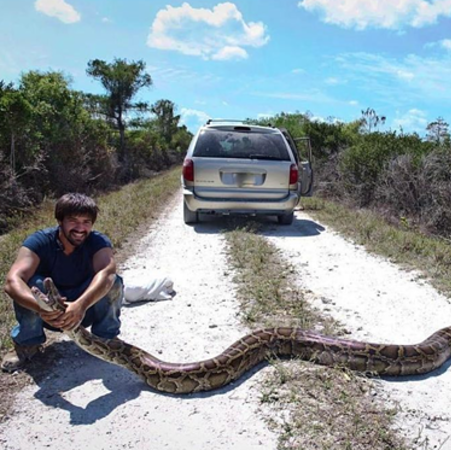 West Coast Florida Visitors... Don't Miss These Places...
When traveling along 19 on Florida's west coast take some time to check out the Sponge Divers and Greek culture of Tarpon Springs. But don't stop there... Silver Springs is now a state park in the Ocala area, but still home to the famous glass bottom boats. Those vessels allow visitors to peer down into the crystal clear water created by underground springs. You'll see everything from Native American artifacts to a small boat left behind by Spanish Explorers who visited there hundreds of years ago. A number of movies have been filmed there including older Tarzan flicks and the entire park is rich in history and natural beauty. I enjoyed my visits there as a child and teen.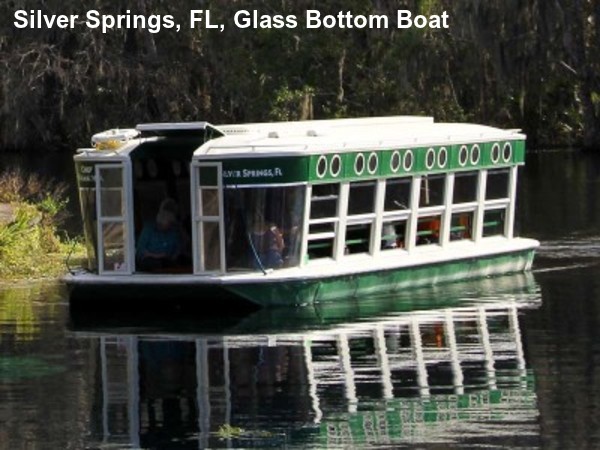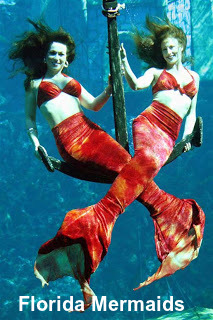 Another attraction that is world famous and located on 19 just a couple of hours from the Tampa/St Pete area is Weeki Wachee. It is home to a live Mermaid show that has been around since the 1940s. You can sit in a comfortable submerged theater and be entertained by beautiful gals in their mermaid gear. And yes... It is appropriate for all ages. Toddlers might be bored or get scared unless they have seen The Little Mermaid, but I generally recommend the show for ages five or six and up. Call ahead to check on any age restrictions. Things have changed a bit since it became a state park. However, the show is as good as it ever was and the surrounding area offers a chance to visit classic Florida with a modern touch.
Great Food, Great Fun at Tarpon Springs on Florida's West Coast...
I lived in Florida during my teen years in the 1970s . As a transplanted New Yorker I was amazed at all the West Coast had to offer. While many of my beloved Tourist Traps have sunk just like the HMS Bounty replica which once graced the area known as The Pier in St Petersburg, other lesser knowon little gems have survived to this day. One such place is Tarpon Springs. Located on Route 19 between Clearwater and New Port Richey, it's a town rich with Greek Culture and internationally famous for the Sponge Divers who dive for sponges and show off for onlookers just as their fathers and grandfathers have done for decades.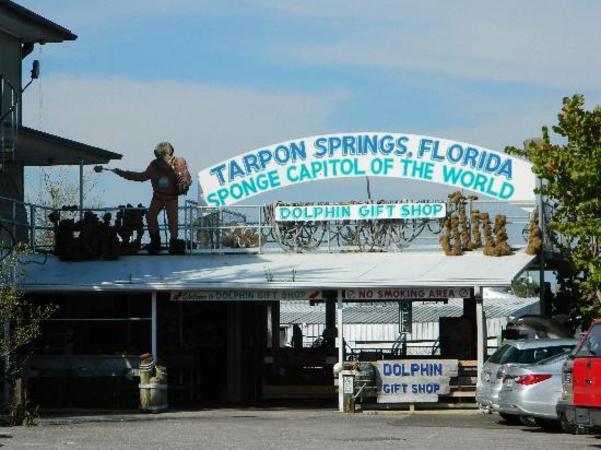 There is no admission fee because it is a town, not a museum or theme park. However, you will probably want to spend a few bucks to go out on a sightseeing boat to watch the Sponge Divers. You will also likely be lured into spending a few more dollars on the delicious Greek Food. Then there are the amazing array of sponges available to purchase for decoration or actual use. Most people that come there make the mistake of using the place as a lunch stop while traveling along the Gulf Coast. Once they arrive they instantly regret not having allowed more time for their visit.
I suggest you allow for at least half a day to visit Tarpon Springs and make sure you eat there. It's not the Mouse House, but most kids over five will enjoy the experience. Older children who are inquisitive about different cultures or that need a good subject for a "How I Spent My Summer" essay will appreciate the place. Of course anyone wanting to traverse the Gulf Coast in that part of Florida can begin at Tampa, St Petersburg or St Pete Beach and continue North on 19 to Clearwater, Tarpon Springs and Crystal River. All have some genuinely enjoyable experiences, apart from the fabulous beaches, so plan carefully before you head to the Sunshine State.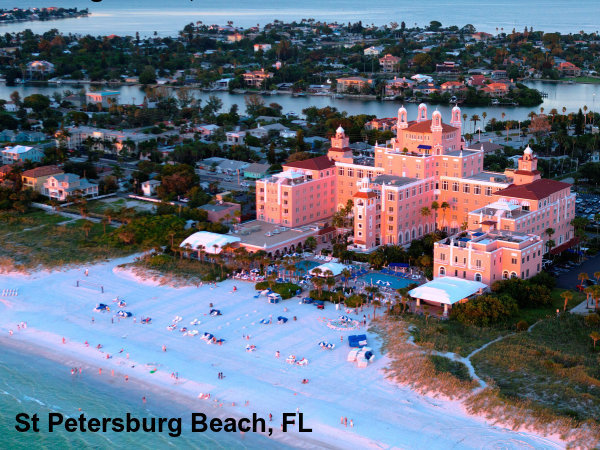 Doctor Know Bill at 9:56 PM EDT
Updated: Monday, 2 September 2019 5:13 PM EDT