OPERATION OPEN-UP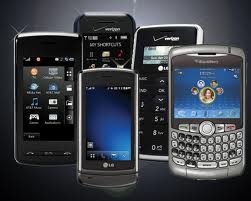 It's time again for Operation Open-Up's Spring Career Opportunity Fair. This years fair will take place at National College, 6060 Castleway West Drive, Indianapolis, IN 46250. The date is May 19, 2011 from 10am to 6pm. Operation Open-Up provides cell phones to economically disadvantaged people, former inmates and families in need. We also provide an excellent economic opportunity for those interested in helping us perform this vital service.
We're asking Churches, Companies and everyone else to help us spread the word that space is available for Vendors at our Spring Fair. People that are offering items or services for sale will have a day-long opportunity to make those things available to the public. Booths and tables will be available for that purpose at a modest cost. Call Cissi at 317-605-8584 for all the information you will need and to get the ball rolling.
Even if you're not interested in taking part in sales at the fair, COME ON OUT and see what we have available! This is the perfect time for people that are looking for new careers, franchise opportunities or other ways of generating an income to discover our vendors and see what's hot in the entrepreneurial world. You might be the next Donald Trump, you NEVER KNOW until YOU TRY!
We're also asking people with cell phones that they are not using (with the battery and charger intact) to donate those devices to us. Cell phones can be donated at 2410 Executive Drive, Suite 1B, Indianapolis, Indiana 46241. Please call 317-605-8584 for more information on how to make a cell phone or monetary donation. Everyone needs a cell phone these days and for the disadvantaged, these devices can mean the difference between finding employment or remaining in a state of economic despair.
Operation Open-Up is a non-profit corporation that operates under the auspices and supervision of God's House Of Worship, Senior Pastor Benjamin John, Speedway, Indiana. Visit the Operation Open-Up website at http://www.cpop.ning.com ...the Spring Event website at http://www.careeropportunityfair.webs.com/ ...and the Church website at http://pastorbenjohn.tripod.com
Operation Open-Up Officers:
Cissi Sherlock, Founder, 317-605-8584
Pastor Benjamin John, Acting Director, 317-293-9870

---
PLEASE LINK TO THE OPERATION OPEN-UP WEBSITE!

Help us spread the word about Operation Open-Up by linking to our website using our Banner. Just copy and paste the code provided on to your website! The code will produce the banner and link below...

VISIT to The Official Operation Open-Up Website

BACK to God's House of Worship Church, Speedway, Indiana
---

---
Support God's House Of Worship by purchasing these inspirational items:
---